Workshops to raise awareness of the principles of open government resume in Côte d'Ivoire
July 2, 2021
Put on hold as a result of the COVID-19 pandemic, the #PAGOF training intended for Ivorian administration, media and civil society, which began in 2019, restarted in June in Abidjan.
From 14 to 18 June 2021, 25 representatives of the administration, journalists and members of civil society in Côte d'Ivoire received training on the principles of open government. This training was delivered by Raphaël Pouye, who specialises in democratic and civil engagement and innovation.
The first 3-day training session, from 14 to 16 June, brought together around 10 representatives of local CSOs, journalists and administrators. The aim of this joint event was to introduce the participants, regardless of their sector, to the challenges of governance and civic engagement ("democracy 2.0") and to present the democratic innovations. This also meant explaining the main principles of open government and discussing the actions taken by Côte d'Ivoire in this area, in particular through the PAN (Plan d'Action National [National Action Plan]).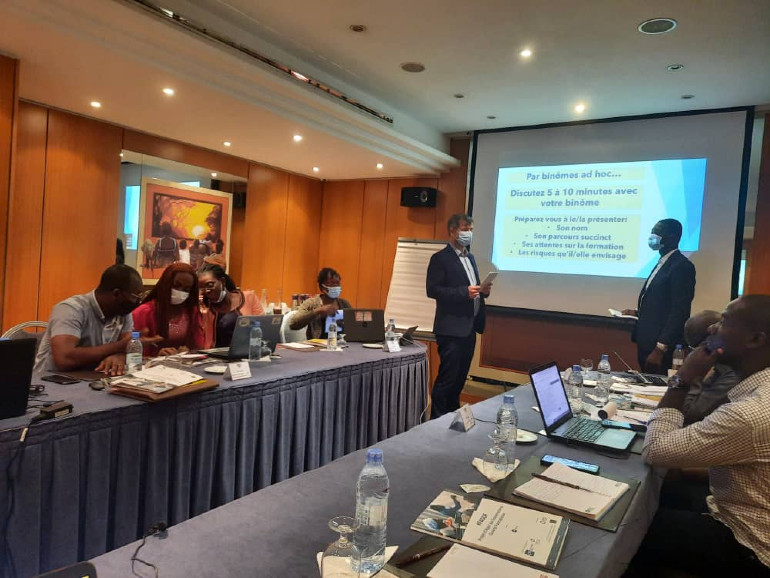 A second workshop held over 2 days, on 17 and 18 June, was specifically aimed at 15 representatives of the administration and various ministries who work in the area of open government. It covered the role of the administration in open government and the means of action that are available, and provided a detailed explanation of how the OGP (Open Government Partnership) works and more details on the PAN.
Civic engagement and innovative media: partnership with Citizen Connections 2
In the evening of Tuesday 15 June, the participants of the Citizen Connections 2 project, who were also receiving training that week, met with the PAGOF participants at Bushman Café. The CC2 members presented their activities and incubation projects in the areas of civic engagement, open government, innovative media and digitalisation.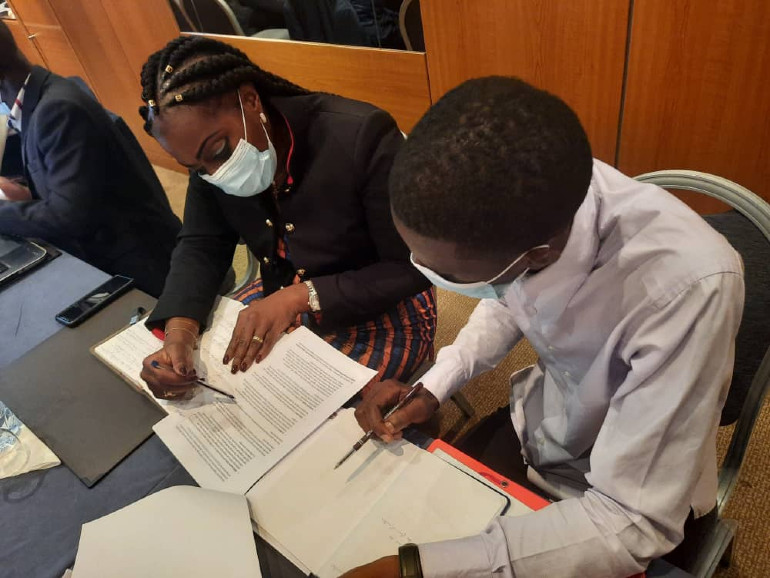 The next training session in Abidjan will take place from 26 to 30 July 2021 and will be attended by 15 journalists, the majority of whom are also receiving support from the PAGOF project in the form of investigative journalism trainings and guidance in carrying out investigations on open government.