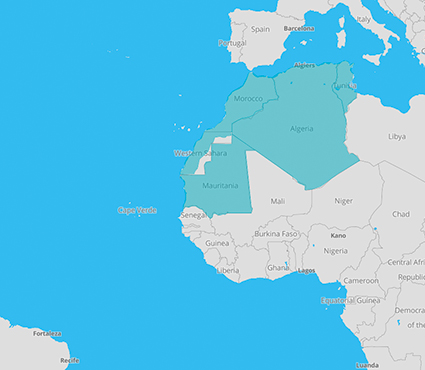 Presentation
This cycle of five training sessions, held in Tunis in 2014 under the theme "Investigative journalism, corruption, transparency and the right to information," was attended by sixteen journalists working on an investigative report.
Each training session has three parts: general methodology, taken from literature and specialist websites, a case study based on the experiences of participating trainers, and assistance in conducting an investigation.
Participants are accompanied by a tutor throughout their investigations. On completion of training, the investigative report is published by the newspaper or on the website for which the journalist works and may be published in full by the project partners three months later.
At the end of 2014, five investigative reports were published:
.
Verbatim
"Free, independent journalism is essential for a strong democratic process. During our training in Tunis, we looked at the role of journalists in public debate, the specifics of investigative journalism, the protection of journalists and their rights and duties as defined by international conventions and texts."
Project beneficiaries
16 journalists from the print and online press in Algeria, Morocco, Mauritania and Tunisia
Actions
Selection of participants
A call for applications is launched in the four countries concerned by the project.
Applicants must submit an investigative proposal of 1500 characters, along with a letter of sponsorship from their editor, pledging to publish the report at the end of training.
A selection committee then meets, with 10 projects by 14 participants being selected.
Tunisia: Jaridaty, the first social network dedicated to citizen journalism, to be launched
September 12, 2013
Investigative Journalism regional training programme: call for applications
October 2, 2013
Investigative journalism: a new training programme in partnership with Mediapart
December 9, 2013
Training sessions
The journalists selected attend five training sessions, after which the investigative reports are completed and ready for publication.
The training, led by Maghreb journalists and journalists from Mediapart, covers the following topics:

The role of journalists in the public debate.
Discussion of the risks, protection, rights and duties as defined by international conventions and texts.
The right of access to information
Constructing an investigative process, research on the Internet, validating resources, managing sources and protection, interview techniques.
Political investigative reporting: what kind of relationship should be established with politicians?
Creating a profile, questioning techniques, economic investigations, financial circuits
The protection of journalists and sources
Computer security, stolen information: when and how should it be used? Good faith, defamation, trade secrets and harm to the interests of the State.
Assessment of the training with the educational coordinator: writing workshop to finalise the investigative reports and overview of investigative journalism in the four countries.
Tunisia: Jaridaty, the first social network dedicated to citizen journalism, to be launched
September 12, 2013
Investigative journalism is alive and well in the Maghreb region
December 10, 2014