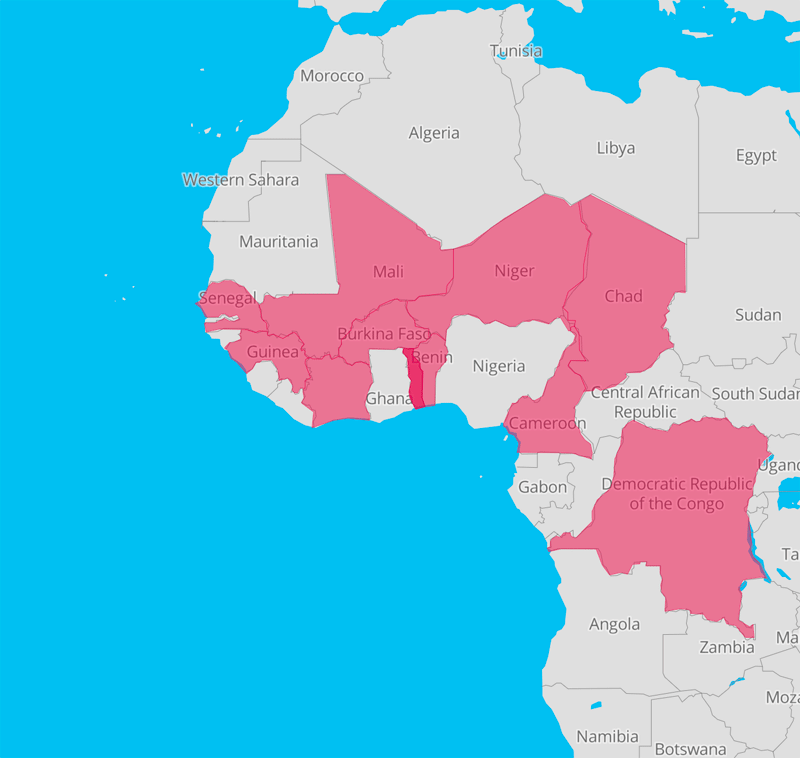 Goals
To strengthen the economic, technical and editorial viability of the selected online media outlets.
To support the development of innovative and effective editorial projects, in line with the needs of the sector.
To give the media professionals the tools and platforms they need to reinforce their legitimacy and credibility.
Presentation
The digital revolution, by shaking up the ways in which information is processed, has profoundly changed how people regard that information today, with more and more news programmes being broadcast, people having easier and personalised access to content, the public playing a larger role, and so on.
Faced with this challenge, the traditional media have had to adapt and diversify the ways in which they make, produce and broadcast news, and at the same time rethink their business model and the organisation of their editorial departments. Nowadays, there are very few media outlets that have not developed websites and apps that can be accessed from mobile phones and tablets.
In the meantime, independent online news websites that are not affiliated to traditional press groups or media outlets have also emerged on the scene: these websites are known as 'pure players'. Africa has not escaped this trend – in the past few years, the number of pure players on the continent has exploded.
This project aims to help these new players on the news scene in French-speaking Africa to become more professional, by assisting them in structuring their business and editorial models. It also aims to promote the development of innovative projects within the editorial departments.
Verbatim
In light of the difficulties that we are facing, the Naila project is helping us to think about our editorial lines, about innovative initiatives that we are able to implement, the content that we offer and new emerging concepts, such as solutions journalism.
Project beneficiaries
Professionals from 10 online news websites (pure players) selected following a call for applications (managers, chief editors, journalists, technicians).
Actions
Training in online writing and surveying techniques
Following a call for applications from which the 10 beneficiary media outlets will be selected, and then a seminar for launching the project, two workshops will be held for enhancing the online writing and surveying techniques of the selected participants.
Related news
Call for applications - Pure players in French-speaking Africa
June 21, 2017
CFI launches a call for applications to support the development of 10 African online news media outlets, through the Naila project.
Naila (New players in African online news): projects selected
September 8, 2017
Following its call for applications as part of the Naila project, CFI has selected 11 pure players from French‑speaking Africa.
Is Africa ready to embark on the solutions journalism path?
October 10, 2017
Anderson Diédri, Chief Editor at the Ivorian media outlet eburnietoday.com and a participant in the Naila project, focuses on the issue of...
Pure players hone their online writing skills in Dakar
February 5, 2018
Between 22 and 27 January 2018, 22 journalists from pure play organisations based in Africa received training in web writing and surveying.
Towards new ways of digital storytelling
March 14, 2018
Between 5 and 15 March 2018, 11 pure players participating in the Naila project came together in Abidjan for the second part of a training course...
Guinée Décalée: providing news through satire
March 16, 2018
1 day in my media organisation is a new series of reports, which, each week, gives an account of the daily lives of people working in media...
Training in online media management
Workshops will be held on business models and the diversification of income, editorial, marketing and communication positioning, and human resources management.
Related news
African pure players receive training in financial strategy
September 27, 2018
Between 7 and 14 August 2018 in Dakar (Senegal), pure players from the NAILA project participated in a workshop for reflecting and working on...
Aché Adoum Attimer, a well-respected chief
March 8, 2019
Since the launch of the Naila project, which is supporting the professionalisation of eleven African online media outlets, one ambitious and...
Training in the production of innovative content
Workshops will be held on data journalism and displaying information, shooting and editing innovative videos, and setting up a web radio station and other innovative features on social network sites.
Remote mentoring and competition
The media outlets will be regularly monitored for 18 months as regards their strategy, management and development of new projects, and then a competition will be held for awarding the best innovative editorial project and the best survey published.
Related news
Two beneficiaries of the NAILA project win awards at the Prix Francophone de l'Innovation dans les Médias
April 3, 2018
The news website Habari RDC and the Malian online TV channel Kunafoni have been awarded the 1st and 2nd prizes at the Francophone Awards for...
Testimonials from the 11 recipient media professionals, 18 months after NAILA: "I learnt more in 18 months than in 10 years"
April 24, 2019
After 18 months, the New Online News Stakeholders in Africa (NAILA) has come to an end. The various stakeholders involved in the project arranged...