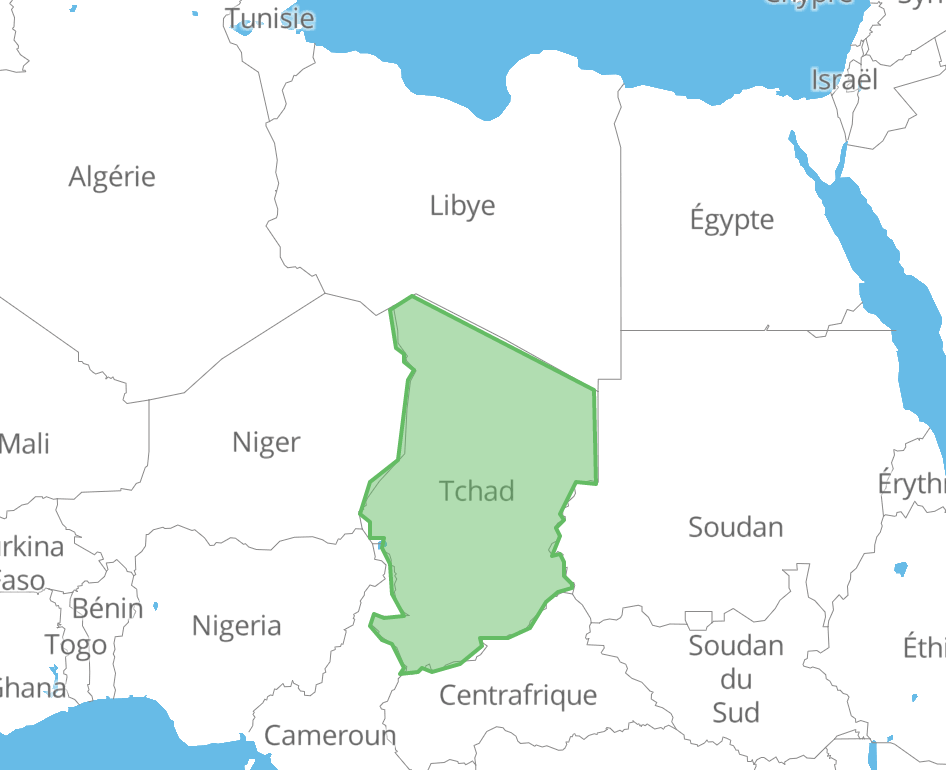 Presentation
Chad has not been spared from the global phenomenon of misinformation, which is being spread there in all of its forms, including falsehoods, defamation, misattributed quotes and photos taken out of context. With little training in how to identify misinformation, the media in Chad often spread false information themselves. The practice of fact-checking, which involves the use of tools and techniques to verify information, continues to be a rarity in editorial offices across the country.
In keeping with the Desinfox Africa project launched in 2020, Desinfox Chad aims to raise awareness among the country's media outlets of the means at their disposal to combat misinformation and the challenges they will encounter in doing so. It aims to train journalists in fact-checking and how to produce content to debunk false information. This project also plans to provide media literacy and digital citizenship activities for young people, teaching them to use social media in a responsible way and to be on the lookout for misinformation.
Verbatim
I am now aware of a large number of applications for fact-checking. Now I look for the source, the origin of the image.
Project beneficiaries
150 journalists and media editorial managers
The High Authority for Audiovisual Media (HAMA)
Member organisations of Maison des Médias du Tchad (MMT)
CSO members and web activists (bloggers and influencers)
40 young people from RFI's clubs in N'djamena and Abéché
Actions
Raising media awareness of how to combat misinformation
A kick-off forum attended by various stakeholders;
Awareness-raising workshops: good regulatory practices, editorial and self-regulation issues;
Closing forum in which the project's outcomes are presented to all stakeholders (media outlets; professional, civil society and regulatory organisations; Ministry of Education in Chad; international donors).
Related news
Chad's High Authority for Audiovisual Media visits Paris
October 20, 2022
A group of four representatives from Chad's HAMA (Haute Autorité des Médias et de l'Audiovisuel) paid an educational visit to Paris from 4 to 7...
Training in information verification techniques and fact-checking
Four training sessions, for four journalists from six media outlets operating in Chad, covering information verification, the background of and basic techniques for fact-checking, and how to use social media; 
Personalised coaching of journalists in how to produce content to debunk false information.
Related news
Call for applications for "Desinfox Chad":
contribute to reliable, objective and independent information in Chad
June 24, 2022
Are you a media outlet (online press, radio or television) with a desire to fight misinformation and learn fact-checking techniques? Respond to...
In Chad, a dozen journalists are trained in fact-checking
December 15, 2022
A workshop on fact-checking techniques was held at the French Institute in N'Djamena from 24 to 30 November 2022.
Hayat Nassour Adam: a headstrong woman who wears her heart on her sleeve
July 6, 2023
A reporter at the Chadian National Office of Audiovisual Media (ONAMA, Télé Tchad), Hayat Nassour Adam, 32, is turning men's perceptions of...
Boosting the digital citizenship of 40 young people
Workshops on media decoding, collecting and processing digital information, classifying misinformation in Chad, information verifying techniques for journalists, using social media and producing content to debunk misinformation;
Workshops on digital communities set up to raise awareness of the spread of false information and the ways in which this can be contained.
Boosting the French language skills of journalists
Individual assessment of each journalist via a DALF (Diplôme Approfondi de la Langue Française) French language test carried out in order to identify any weaknesses and create groups of learners at a similar level;
200 hours of personal language training provided to each journalist with the support of permanent teachers in the country's education system who specialise in French;
Preparatory courses for (DELF B2 and DALF C1) exams, tailored to the level of the groups;
Final assessment in France Education International-approved examination centres