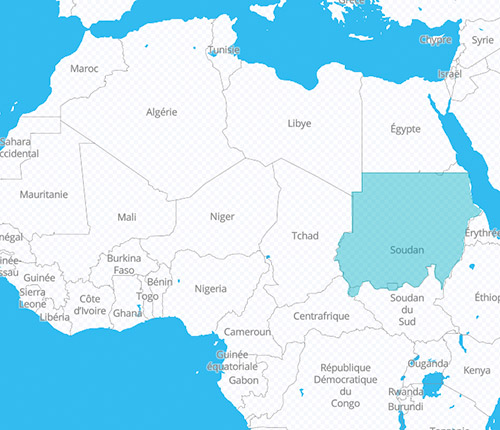 Presentation
Since the popular protest movement of December 2018, Sudan has been undergoing a period of democratic transition that has brought with it a sense of hope. In this context, media outlets have a key role to play in establishing favourable conditions for public debate before the next elections.
In January 2020, CFI organised a forum in Khartoum bringing together around 150 journalists and members of civil society and the political class to deliberate on possible action strategies that Sudanese media outlets could deploy to support this transition. This event was complemented by training workshops for some 60 Sudanese journalists on the ethics of their profession, how to cover an electoral campaign and even information verification.
The Aswatna project ("our voices" in Arabic) contributes to the dynamic of these initial actions, by drawing support from Sudanese radio stations to produce and broadcast quality content on the subject of national reconciliation. It draws on the expertise of the pan-Arab radio station, Monte Carlo Doualiya, in Sudan and the region.
Verbatim
The Academy now has studios equipped with equipment of excellent quality of which we are proud. The support we received with my colleague allowed us to master the use of equipment and gave us the ability to train in turn the staff.
Project beneficiaries
Around 30 journalists
Around 12 editors-in-chief
Actions
Modernisation of equipment at a media training center
Renovating and equipping the studios of the Sudan Academy for Communications Sciences and Media Training;
Providing technical and organisational support to guarantee that users are familiar with the equipment and ensure the sustainability of the training centre.
Training for radio journalists and editors-in-chief
Selecting beneficiaries following a call for applications launched on public and private Sudanese radio stations, ensuring a balance between men and women and diversity in terms of the regions they come from;
Training journalists in good practices within a post-revolutionary context and in radio writing and formats suitable for radio broadcast;
Training editors-in-chief in information processing, organising a newsroom and programme scheduling;
Providing support in creating radio productions in line with the national reconciliation and democratic transition.
Related news
In Sudan, journalists are training to produce reports on national reconciliation
February 18, 2022
A workshop was held from 30 January to 3 February 2022 in Khartoum, bringing together around 40 Sudanese journalists and editors-in-chief from...
Social cohesion at the core
 of Aswatna project productions in Sudan
May 30, 2022
The three best radio reports produced by Sudanese journalists receiving Aswatna project support will be broadcast by Monte Carlo Doualiya (MCD)...
Assessment and broadcasting of better radio productions
Jury assessment of content produced by the journalists during the workshops and awarding of a "MCD-CFI" prize to the winners;
Broadcasting of the winning productions on Monte Carlo Doualiya radio and via other Sudanese partner media outlets (radio and social networks).