Yomkom, the Lebanese editorial offering for adolescents, is working on photo reporting
Since 4 April 2022, the four editorial contributors to the Lebanese digital media outlet, Yomkom, have been receiving training from freelance photographer, Aline Deschamps, in the production of journalistic content in the form of photo reports.
One of the challenges that Yomkom has set itself is to vary the ways in which it processes content with a view to attracting and retaining its young readership aged 13+. Although young people are major consumers of editorial content, making heavy use of social media in particular, adolescents remain a volatile and demanding target audience. With multiple screens and increasingly connected lifestyles, these young people are a complicated audience to approach. 
That is why, having already developed video reporting within its editorial offering, Yomkom is focusing on a new narrative form, namely that of photo reporting, to produce as much of the kind of content that the existing and target audience expects to see as possible on what is happening in Lebanon and the Arab world. The decision to use this narrative form will help the media outlet to consolidate its "social media" strategy, particularly that defined for Instagram, an image-based social network.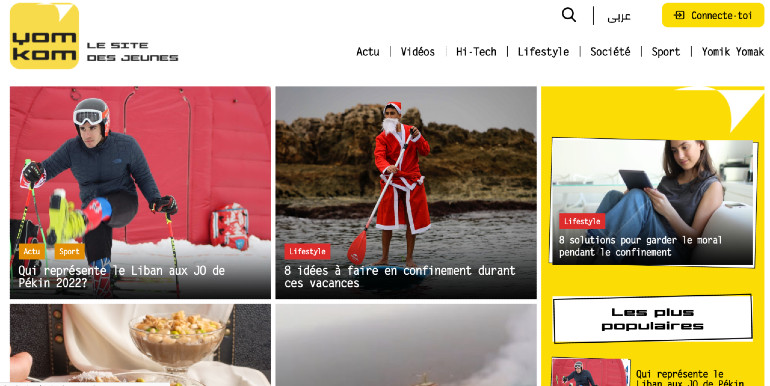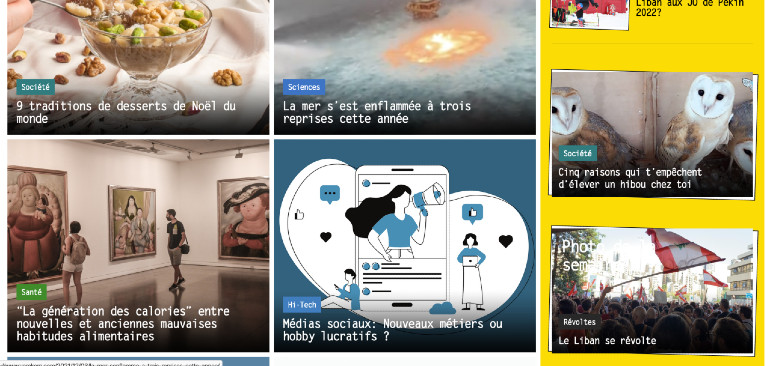 This support, provided for three days a week over a period of one month, will contribute to the production of two photo reports through the provision of technical assistance (lighting, framing, format, colorimetry), production assistance (approaching subjects, photography, visual storytelling) and post-production assistance (retouching, editing, metadata).
---
Innovation MediaLab is supporting three Algerian and Lebanese digital media outlets: 24h Algérie, an Algerian general news site, Labneh&Facts, a digital Lebanese site for 25 to 35-year-olds (in French) and Yomkom, a digital Lebanese site aimed at young people (in French and Arabic). Since January 2022, Innovation MediaLab has been supporting the Tunisian and Lebanese digital media outlets, Jaridaty and L'Orient-Le Jour