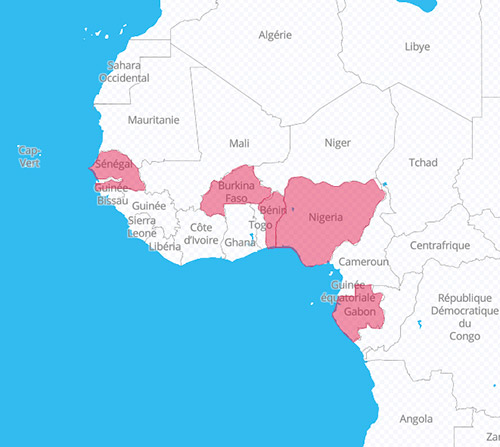 Presentation
Since 2015, Writing and producing in Africa has been supporting many TV series projects by providing African production companies with training that covers various disciplines, including scriptwriting, producing, directing, directing assistance, acting coaching and post-production.
These workshops have made it possible to enhance the skills of the men and women receiving support and, for many of them, to integrate productions that have since been broadcast on Canal+ Afrique, TV5 Monde and Netflix, such as Sako et Mangane, Cacao, Wara, Invisible and C'est la vie.
In Africa, this project is now considered to be at the forefront of discovering fresh talent and is a guarantee of professional quality.
Project beneficiaries
• Directors
• Writers / scriptwriters
• Production managers
• French-speaking actors
Actions
"7 days for 1 film", a short-film competition
Training to write and direct short films (Acajou Productions – France).
Related news
21-year old Beninese woman wins "7 days for 1 film"
January 13, 2021
Following partnerships with the Emergence Films Festival in Togo and the African Women Film Festival in Senegal, CFI was once again involved...
TV series: "Mami Wata"
Eight 52-minute-long episodes – Princess M Productions – Gabon
- Writing training
- Directing training for the three directors and the three cinematographers for the series.
Related news
African series Mami Wata nominated at the La Rochelle Festival
September 30, 2021
Directed by Samantha Biffot, this Gabonese series was shown during the TV Fiction Festival held in La Rochelle (France) from 14 to 19 September...
TV series: "Manjack"
Six 52-minute-long episodes – Keewu production – Senegal
- Supportive writing training from a script doctor
- Workshop for 15 actors selected by the project's artistic director and the producer.
TV series: "Boxsa"
Eight 52-minute-long episodes – Happy Two Productions – French/Nigerian partnership
Writing training
TV series: "Daour"
Eight 52-minute-long episodes – Marodi – Senegal
Training on preparation for filming: meeting with the preparation and production team, identifying local talent for Marodi, talent to be trained and talent or specialists to be recruited.
TV animation series: "Junior, idées en or"
39 five-minute-long episodes and dramatic serial adaptation comprising 26 thirteen-minute-long episodes – Maison Junior – Togo
- Animation writing training for the 10 beneficiaries selected following a call for applications.
- Writing training for dramatic serial adaptations.
Related news
"Junior des idées en or" youth series: writers in residence programme for season 2 in Togo
May 17, 2021
The team at La Maison Junior is continuing its training programme for writing an animated series for young people and is currently bringing...
TV series: "No Bla Bla"
15 twenty-minute-long episodes – Sahélis Production – Burkina Faso
Training on the development of French/Burkinabé co-productions and Burkinabé executive production for the international market.
Related news
Developing French-Burkinabé co-productions with the No Bla Bla series
March 15, 2021
Twelve male and female film and TV series producers from Burkina Faso have explored the partnership opportunities with their French counterpart...
TV series: "De plus en plus loin" (Further and further away)
Eight 52-minute-long episodes – Acacia Production – Burkina Faso
- Writing training for the seven writers from multiple African countries selected during an initial workshop in 2019 who had contributed to the scripts for the eight episodes in the series.
- Training to prepare for filming in Ouagadougou led by the series producer and a production manager, in order to train all the technicians on how to produce a post-shooting production schedule.
"Afrique solidaire" (Unified Africa), a series of reports
Eight 12-minute episodes broadcast as part of the "Enquêtes d'Afrique" (Investigating Africa) magazine show on Canal+ Afrique – Galaxie Africa
Training in editing and mixing for the eight beneficiaries selected.