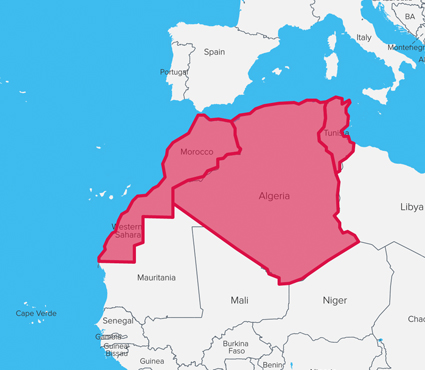 Presentation
Starved of information that was not controlled by the authorities and long deprived of freedom of expression, in the wake of the Arab Spring young people are finding their voices through the media. Interacting online and through social networks, young people are also taking an interest in traditional radio. Educated, committed and determined, they nonetheless find it difficult to report on and grasp issues of democracy.
In this context, the Shabab Up! Radio project is supporting the professional development of radio stations, a medium which is recognised as an effective means of reaching the masses and relaying messages from civil society.
The project aims to promote the participation of young people in radio programmes, supporting them in the development of interactive content for the 15-25 age bracket.
The Shabab Up project also includes a component for journalism schools.
Verbatim
"The Shabab Up! project has put us on the path to journalism and helped us better understand our listeners. We have learned a lot from the various training initiatives, enabling us to double our audience in one year."
Actions
Shabab up Radios: Analysis of the radio situation in the region
Three studies on the radio sector in the region have been completed in Algeria, Morocco and Tunisia.
These in-depth reports are shared with beneficiaries at a seminar held in Tunis.
Putting the Maghreb's colleges of journalism to the test
June 26, 2014
Training for working journalists
Practical training for young journalists and presenters to strengthen their journalistic and technical skills:

5 initiatives aimed at enhancing journalistic and presenting techniques
8 initiatives focusing on the production of local, interactive news programmes
Narjess Khinini
November 16, 2021
Training in the financial and organisational development of radio stations
In response to the needs expressed by the beneficiaries of the training, three complementary themes are proposed:

support for the use of multimedia, in line with the trends of young listeners
support for the development of a reputation and a business model to ensure a sustainable future for radio stations
support for management to improve radio stations in terms of organisation
How do you attract young people to radio? A debate between seven stations in Tunis
March 10, 2014
Shabab up! – Marseilles to play host to new generation of Algerian, Moroccan and Tunisian media representatives on 11–12 June
June 9, 2015
Far from the capital, Radio Nefzawa is the mouthpiece for southern Tunisia
November 16, 2021