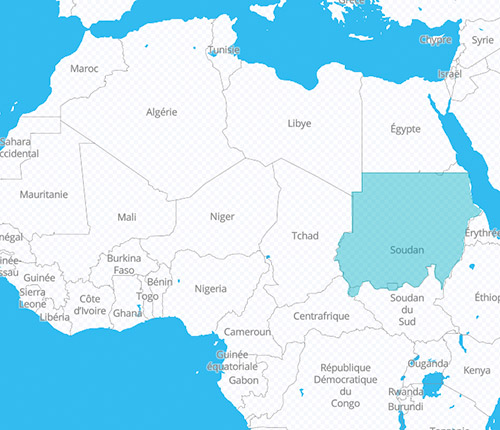 Goals
To strengthen the role of media in national reconciliation and to kick-start a process of democratic transition, by improving the quality of information and encouraging the production of content around this topic.
Presentation
Since the December 2018 uprising, the people of Sudan have made their voices heard in the media and are now making their feelings known without fear of reprisal. However, the younger generation, who have been the driving force behind the revolution, as well as women—also very proactive in advocating freedom of expression—are still underrepresented both on radio and other media outlets.
In January 2020, CFI organised a forum in Khartoum bringing together around 150 journalists and members of civil society and the political class to discuss the principal challenges that Sudanese media outlets are facing and deliberate on possible action strategies. This event gave way to the establishment of two projects: Aswatna, focused on modernising a training centre and training radio journalists, and Kalimat Sudania, centred around local journalism and collaboration between media outlets and civil society.
Sada (which means 'echo' in Arabic) is committed to the continuation of both of these projects, by offering its support to Sudanese media outlets to produce content as well as technical support.
Project beneficiaries
40 journalists and editors-in chief from various Sudanese states.
Actions
Training journalists and supporting content production
- Training for journalists and editors-in chief in good practices within a post-revolutionary context;
- Training in broadcasting and cultural content production, with practical in-studio exercises.
Support in the production of reports or broadcasts within the media
Providing assistance to journalists in the production of cultural reports or broadcasts, with a particular focus on the aspect of gender, inclusion and social cohesion.
Assessment and broadcasting of productions
Assessment of content produced by the beneficiaries and broadcasting of a chosen few on MCD radio station and on other Sudanese partner media outlets. A MCD-CFI prize will be awarded to the three best radio productions.
Support for local radio broadcasting production
Providing support in radio broadcast production, facilitated in particular by the use of the studios at the Sudan Academy for Communication Sciences and Media Training, following a refurbishment by CFI.
Support for reform of the media sector
Support for reform of the media sector in Sudan and the restructuring of press institutions, in cooperation with the Faculty of Law at the University of Khartoum and several of the country's NGO partners.