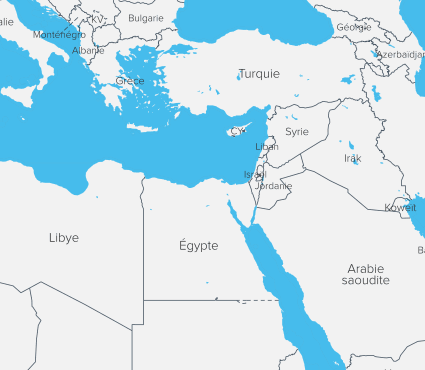 Presentation
The media organisations within the Western Balkan countries are often characterised by a lack of financial and political independence and still offer little in the way of content and formats that are truly adapted to the concerns of young people.
The Balkans Voices project identifies several ways to help young people to make their voices heard including: ensuring they are aware of the importance of images and what they can convey, helping them to develop critical thinking skills with regard to the media, encouraging and strengthening digital production, supporting audiovisual creation, etc.
Resolutely focused on the future, this project thus uses digital media to promote freedom of expression throughout the Balkans region, which is being reinvigorated by the input of young people, in particular young women.
Project beneficiaries
Young people (15-35 years old) in 6 Western Balkan countries: around 1600 direct beneficiaries 
- Around 1000 young people aged 15-20 years old, particularly those at secondary school (pupils).
- Around 450 young people aged 18-30 particularly those studying journalism and communication.
- Around 60 Media project leaders (bloggers and influencers in each country).
- Around 100 young students in film schools and young talented individuals working in audiovisual creation.
Actions
Strengthening the skills of the new Media contributors
A regional conference bringing together influencers, bloggers, digital Media project leaders, and online news contributors.
Regional Practical Workshops and Training.
Introductory one-week workshop in Paris and six months of individual coaching.
Developing audiovisual and digital productions that enable young people to present their reality
Workshops in film and audiovisual schools in the region: scriptwriting, web documentary, mobile video, web series, video games, etc.
Regional seminar on the challenges of multimedia production and new forms of writing.
Financial support for audiovisual, digital and interactive production on topics that interest young people (ecology, technology, art, culture, etc.)
Financial support for a project for young professionals from six countries: collective writing of a web series and shooting a pilot.
Developing critical thinking skills among young people with regard to the media
Designing pedagogical tools for decrypting information (educational online platform and training regional trainers).
Educational workshops on the media and information and on ensuring awareness of the importance of images in secondary schools.
A masterclass on how news is produced and fact-checking for students, in particular those studying journalism and communication.
Talmil.org, helping young people to develop critical thinking skills with regard to the media
November 13, 2020
Balkans Voices : Regional audiovisual and digital productions within Western Balkans
November 26, 2020