Armenian journalists trained in storytelling
February 8, 2021
Between 25 January and 5 February 2021, a group of around ten journalists from the online newspaper, Hetq, benefited from a ten-module distance learning course, led by RFI journalist, Elena Gabrielian.
The Armenian online newspaper Hetq, which already publishes video reports on its website and on social media (Facebook and Instagram in particular) is aiming to produce new content in the form of videos lasting approximately two minutes that look at social issues and reflect the daily life of citizens.
In addition, Hetq, which is renowned for the quality of its investigations, also wanted advice on narrating its video reports with a view to publishing them on social media.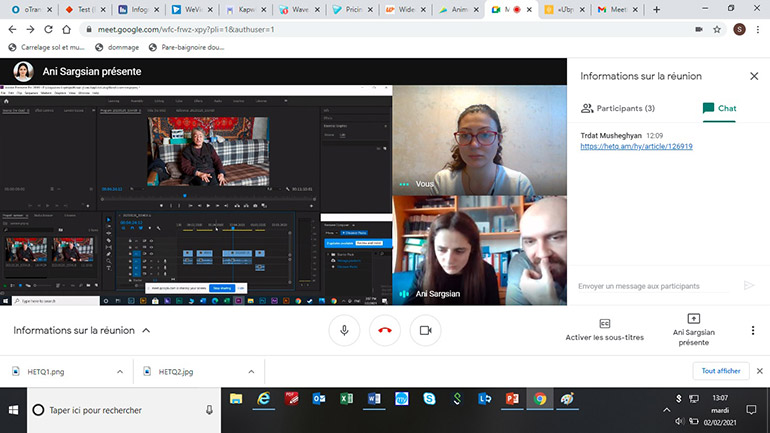 The course offered an opportunity to review the various formats of visual storytelling and focused on the written work and technical aspects associated with production, in particular interview techniques and working closely with the technical team (camera operator and sound engineer). Two sessions were devoted to investigation and the technique of producing long-format videos.
A few one-to-one coaching sessions also provided the beneficiaries with support in writing and preparing for the production of the video projects that they had started to develop during preparation for the training.
---
This training forms part of the Ants'um project, which includes the provision of personalised support to several media outlets during their digital transformation.