25 citizen and digital initiatives in French-speaking Africa which will be provided with support and guidance for eight months
September 7, 2021
For the launch of Citizen Connections 2, five bootcamps were held simultaneously in Abidjan, Ouagadougou, Bukavu, Antananarivo and Tunis from 14 to 18 June 2021. This marked the start of several months of personalised monitoring.
These bootcamps aimed to address the challenges of CivicTech today (open data, data security, free software, civic engagement) and to provide beneficiaries with the tools they need to develop their initiatives both technologically and editorially. Citizen Connections 2 aims to support 25 project leaders from 14 French-speaking African countries* for 8 months in the development of their citizen and digital initiatives.
At the end of the training week, each beneficiary was presented with an individual action plan. The face-to-face workshops also laid the foundations for a community of sharing and support. They were run by trainers from Burkina Faso, Congo, Côte d'Ivoire, Tunisia and Madagascar, who had previously been remotely trained by a teaching team. Online sessions were also delivered by French experts from leading organisations in the field of CivicTech, such as Make Sense,Les Bricodeurs, Décider Ensemble and Jokkolabs.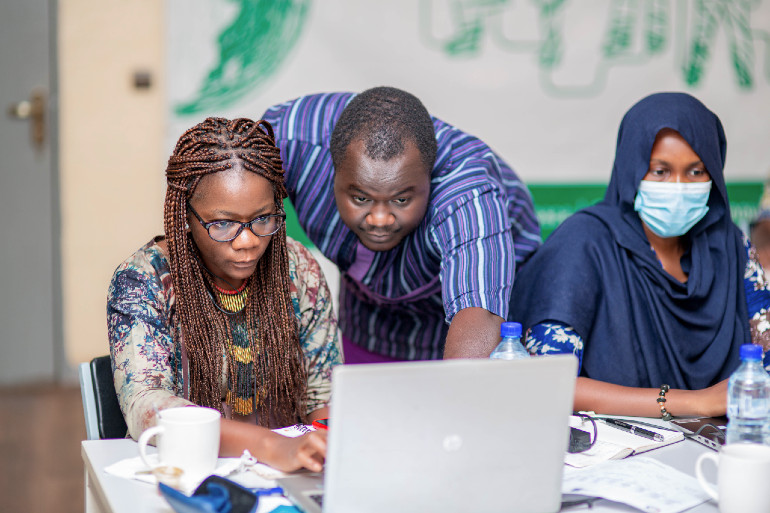 Since July, the project leaders from Burkina Faso have also been receiving individual support for six months within the framework of the Jokkolabs incubator initiative and a mentorship scheme, before joining the beneficiaries from the other countries for group sessions in October 2021, and then for the closing session in January 2022.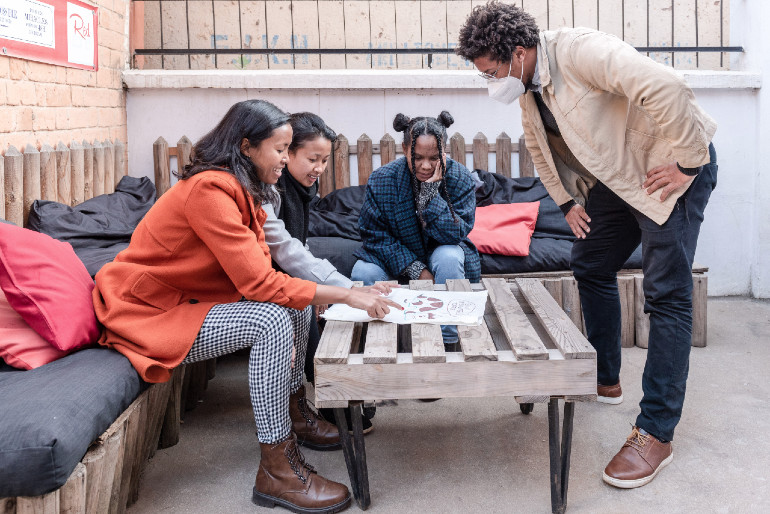 ---
The Citizen Connections project is co-funded by the French Development Agency (AFD) and the Ministry of Europe and Foreign Affairs.
*Benin, Burkina Faso, Cameroon, Chad, Côte d'Ivoire, DR Congo, Guinea, Madagascar, Mali, Niger, Republic of Congo, Senegal, Togo and Tunisia