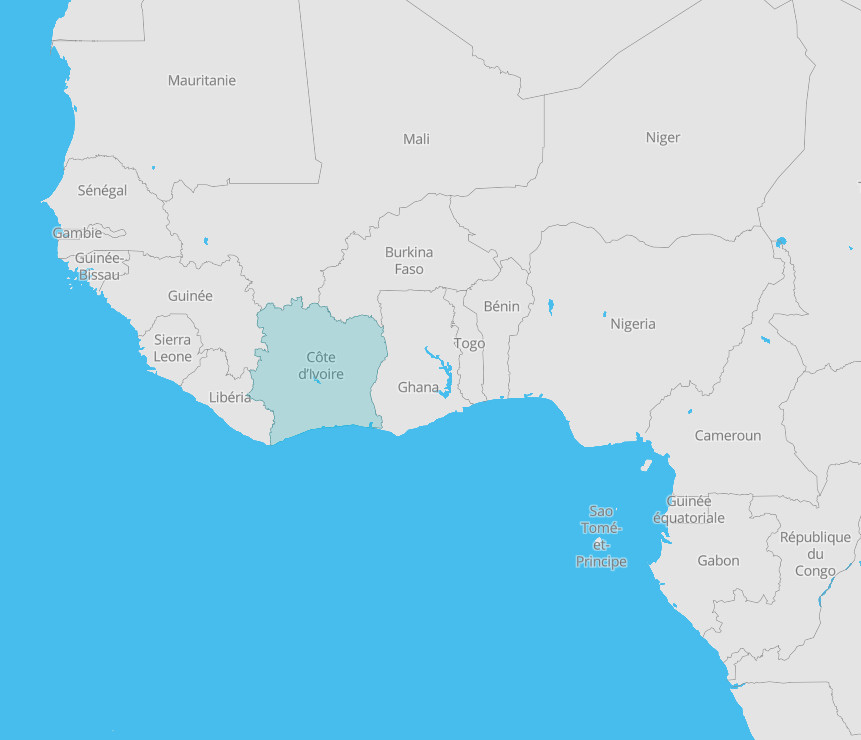 Presentation
The northern region of Côte d'Ivoire, where it borders Burkina Faso and Mali, has been affected by radicalisation for several years. Against a backdrop of terrorist threats and the risk of them having an impact on intercommunity relations, the media has an important role to play in easing tensions and resolving crises. Professional and ethical journalism can help reduce radical movements inspired by jihadism and improve social cohesion within communities.
InfoDialogue is aimed at journalists from the Muslim confession radio and television group Al-Bayane, as well as journalists working for community radio stations in Côte d'Ivoire partnered with Radio France Internationale (RFI) that broadcast in the northern and central regions of the country. This project caters for the varied training needs of these media professionals, particularly with regard to covering current events related to terrorism.
Project beneficiaries
- Around 30 people from the Al-Bayane radio and television group in Abidjan or one of the other independent production centres in the region;
- Ten journalists working for ten radio stations partnered with RFI that operate in the northern and central areas of the country.
Actions
Training course for journalists from the Al-Bayane group
- Covering current events related to terrorism: identifying early signs of radicalisation, examining specific case studies etc.
- Strengthening the editorial and technical quality of broadcasts: fundamentals of radio writing, managing live output, interactivity etc.
- Producing attractive web content and managing social media.
Training in the "do no harm" approach for community radio journalists
New and innovative training with a view to incorporating the "do no harm" approach, which is commonly used by civil society organisations working to prevent and reduce conflict, into the editorial policies of ten radio stations in the northern and central regions of Côte d'Ivoire that are partnered with RFI.