Young Tunisian reporters take part in a workshop aimed at producing innovative content
This workshop, which was held from 14 to 18 March 2022 in Monastir (Tunisia), brought together 26 young reporters from five media clubs: Meteline, Maktar, Kef, Bekalta and Gabes.
The training programme was developed by Tunisian NGO Al khatt as part of its editorial project, Jaridaty. Established in 2011, this network trains young Tunisian reporters in the basics of journalism and audiovisual production with a view to helping them to contribute to the creation of local information in Tunisia.
The five media clubs selected the participants, paying particular attention to ensuring gender equality within the group. What were the objectives of this workshop? To acquire journalistic skills in the development of local content (from conceptualisation to digital broadcasting), the production of content (in the form of videos and podcasts) and the development of technical skills involving the use of mobile phones as filming devices.
Upon completing this five-day workshop, the beneficiaries will have produced ten pieces of editorial content in two innovative formats, video and podcasts, 80% of which will include French subtitles. The content produced will be broadcast on Jaridaty's social media pages, as well as on its website.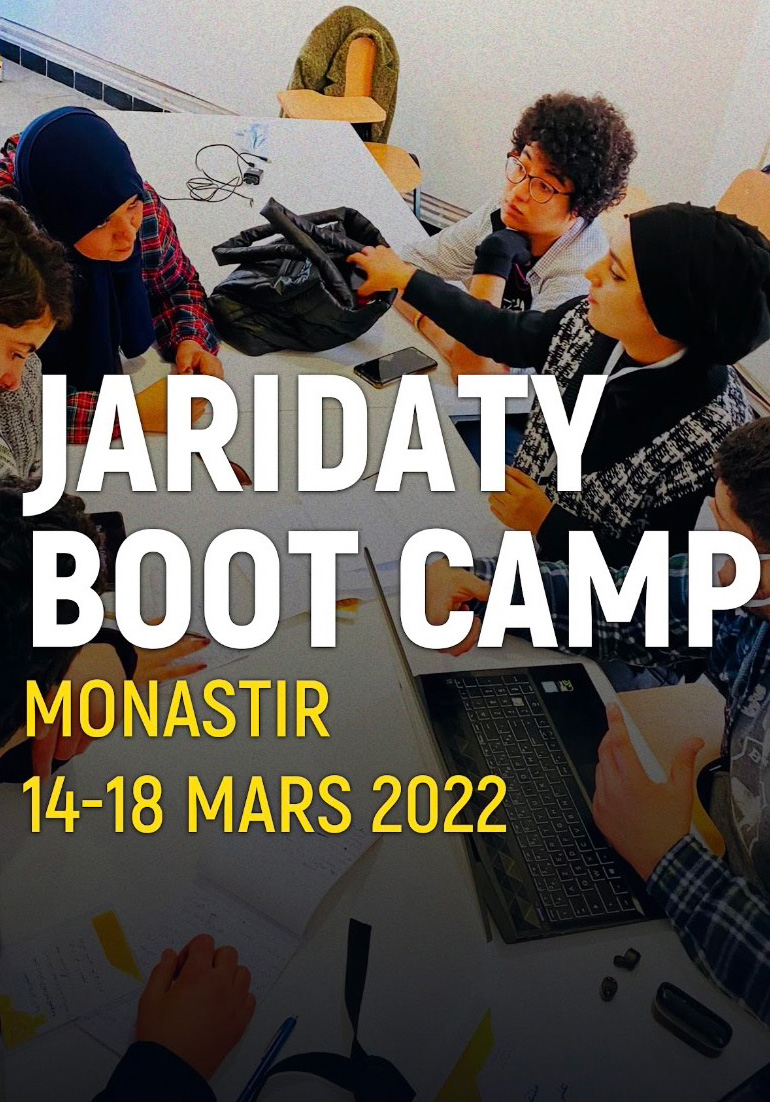 Innovation MediaLab has been supporting three Algerian and Lebanese digital media outlets since its launch: 24h Algérie, an Algerian general news site, Labneh&Facts, a digital Lebanese site for 25–35 year olds (in French) and Yomkom, a digital Lebanese site aimed at young people (in French and Arabic). Since January 2022, Innovation MediaLab has been providing support to the Tunisian and Lebanese digital media outlets, Jariday and L'Orient-Le Jour.