In Yaoundé, Cameroonian journalists produce podcasts on gender issues
During the first training session on information verification, which took place in Yaoundé from November 14 to 19, 2022, the trained participants carried out journalistic productions in teams in the field.
10 reporters from five Cameroonian media - L'oeil du Sahel, Salam FM, Canal2international, Ndefcam and MediAfrique - attended a training session on news verification led by Paul-Joël Kamtchang and Emmanuel de Solère Stintzy, which enabled them to consolidate their knowledge.
Ritah NGA, a gender expert and member of the group of gender experts of the United Nations system, was able to exchange information with the journalists on gender issues in the media. The following day, they were asked to choose a topic and then sent to field duty in Yaoundé to put into practice the techniques they had already learned in the first days for collecting and verifying information.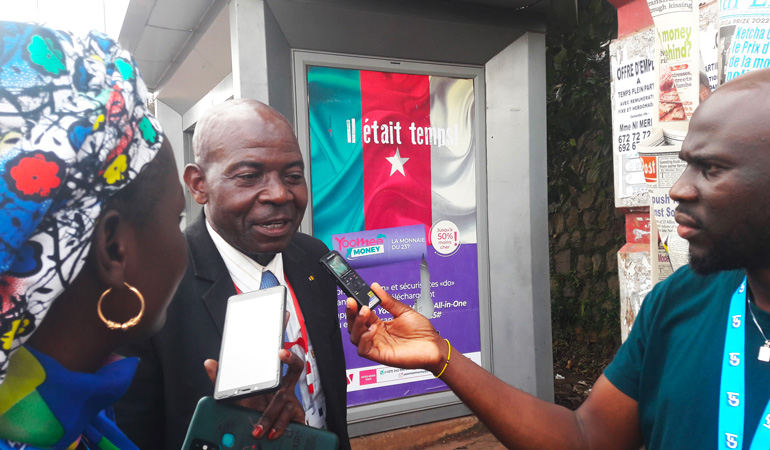 Group 1, including Junior Haussin of Canal2International, Mawe Nancy Yooh and Lakelle Lendzomo of Ndefcam radio, chose to do a portrait of Nadine Ndjomo, editor-in-chief of L'œil du Sahel, whom they met at the headquarters of her newspaper.
A micro-programme on how the media deal with gender was produced by Group 2, including Ines Ondoa Balla of Canal 2 International, Rex Afon of MediAfrique, Lititia Ngono of L'oeil du Sahel.
Group 3, which included Honorine Cheng of Mediafrique, Regis belinga of L'Oeil du Sahel and Adam Liman of Salam Fm, made an audio report called "The Socio-Economic Reintegration of Anglophone Journalists in Yaoundé."