Training in designing interactive programmes in Cameroon: feedback
Giving listeners the opportunity to air their views live on the radio is one of the surest ways to increase listenership. But it is also one of the most risky radio activities in terms of blunders and political or legal sanctions.
To meet a need for quality, Sophie Ekoue, former journalist at RFI, and Dubois Onana, journalism teacher and former editor-in-chief, ran a training course at the end of April 2023 for 15 journalists and technicians from Cameroon to help them design an interactive programme. Some of the journalists who attended the training course explain how it has been crucial for their career.
"This training course gave me the technical skills to produce reports and design micro-programmes. Now, I can choose a local story and produce an interactive magazine programme," explains Stanley Metuge, a radio journalist at CBS Radio FM 95.3 Buea, who broadcasts from the south-west of Cameroon.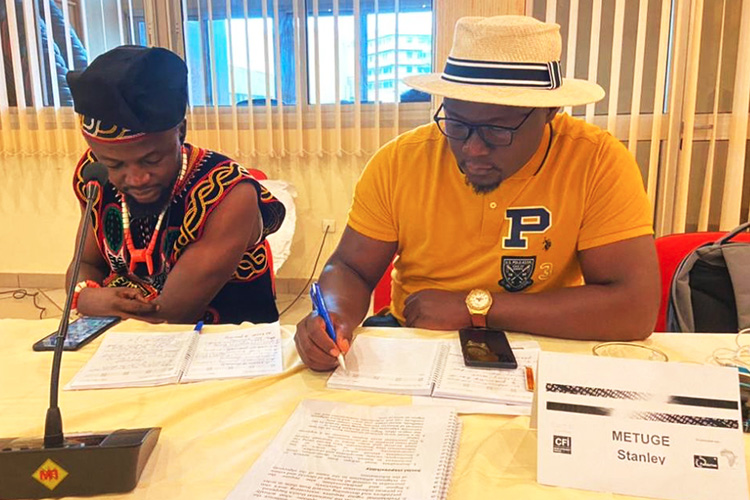 It is the same situation for Thomas Mokum, a journalist at Ndefcam Radio FM 94.9, located in the north-west of the country. "After this very substantial workshop on producing interactive radio programmes, I can now choose a story for an interactive programme, select an angle, find a guest with a close connection to the story, prepare questions, create a synopsis of the interactive programme and, lastly, create promotional material for the programme," he says, with pride.
Amina Akoum, a journalist at Salam FM, a local radio station based in Kousséri, on the border with Chad, lists the skills acquired thanks to this course: "I can now choose a relevant story that takes account of the journalistic principle of proximity and relevance. I now know how to organise an interactive programme, with targeted questions for experts, and how to select listeners who are up to standard for witness statements or questions. I am also able to create an advert, edit it to create a teaser and launch a live programme on Facebook live".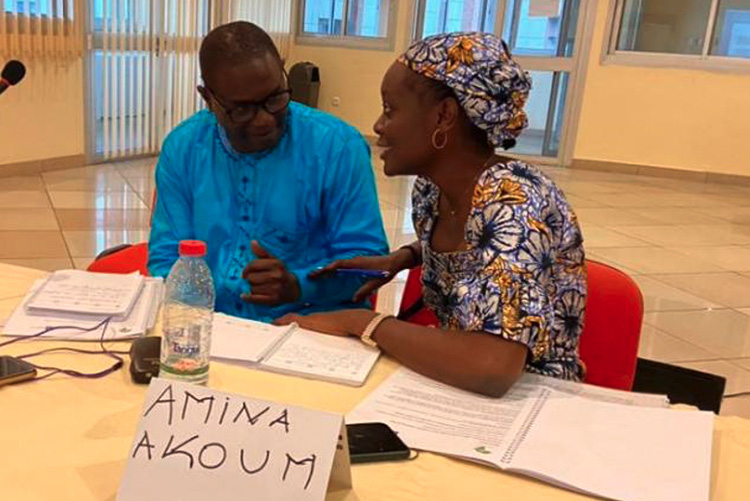 For Ramatou Yaouba, a journalist with Galaxie TV,, this workshop helped him to understand the fundamental role that the media plays in seeking peace and finding solutions. "Thanks to the Talk paix project sessions focussing on developing skills, we now have a solid foundation on which to build our careers. We learned how to choose relevant stories, to find the right angle and to draft articles in a simple way. We also adopted the behaviours of a professional and committed journalist. Our programmes have benefitted from the tips and advice we received. The creative framework for an interactive programme was one of the major benefits of this course, not forgetting the various journalistic genres and formats. We also learned that journalism today is focused on peace and solutions, which puts us in a stronger position."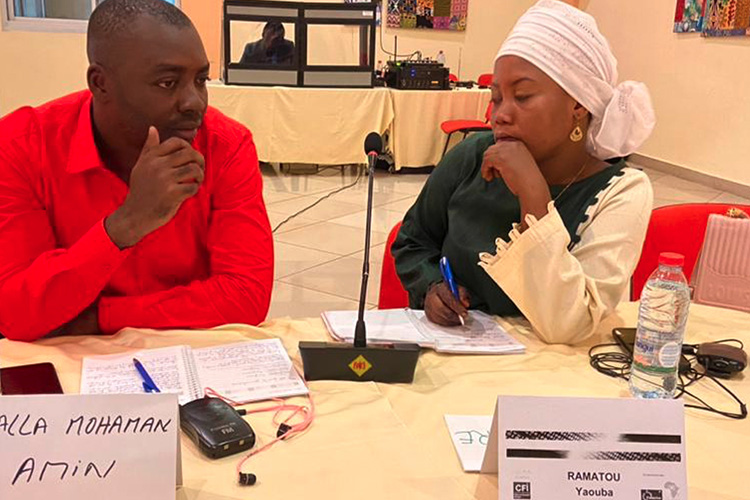 As part of a second phase, these journalists will attend a practical training course, which will provide them with an opportunity to head into the studio and record the pilot programme that they have spent several weeks working on.