Social cohesion at the heart of reports produced by journalists as part of the Tafael project in Iraq
May 5, 2021
At the Tafael closing ceremony, held on 15 March 2021 in Erbil and attended by around 100 people, including journalists, partner media outlets, and representatives of civil society and the University of Mosul, three journalists were recognised for the quality of their work.
In 2019 and 2020, 45 professional and citizen journalists from the Nineveh Governorate received training in journalism practices within the context of stabilisation and in the responsibilities of the media in strengthening social cohesion, following which they received support from three trainers to help them produce content. These journalists covered a wide range of subjects, from the rebuilding of Mosul to the return of those displaced by the events of the city's turbulent past, as well as coexistence between the different religious communities.
The reports were firstly presented to students at five departments of the University of Mosul between December 2020 and February 2021, followed by discussions and conferences, and were then published in March and April 2021 on the University of Mosul's online student media platform and on media and social networks in the Nineveh region: Mosul Time TV and Naynawa allan (visual media); Radio Alghad, Radio almosul hawana et Radio Time FM (radios) ; Naynawa newspaper, Nirij Network for Investigative Journalism et Al-Alam Al-Jadid written press); and on a dozen webpages in the Niniveh region, including New Generation of Journalists, Humans of Mosul, Volunteer Lawyers Network for Media Freedom and Mosul.
The students and teaching staff from the University of Mosul's media department also attended training sessions on social cohesion, gender, the basics of journalism and online media management, created with the support of CFI to give the students the opportunity to practice covering news topics.
At the project closing ceremony, after discussions on social cohesion and the role of media in fostering this and the presentation of the ten best reports, a panel of media professionals, including two journalists from Monte Carlo Doualiya, Saad Mabrouk and Alia Kdeih, awarded three prizes in recognition of the best productions.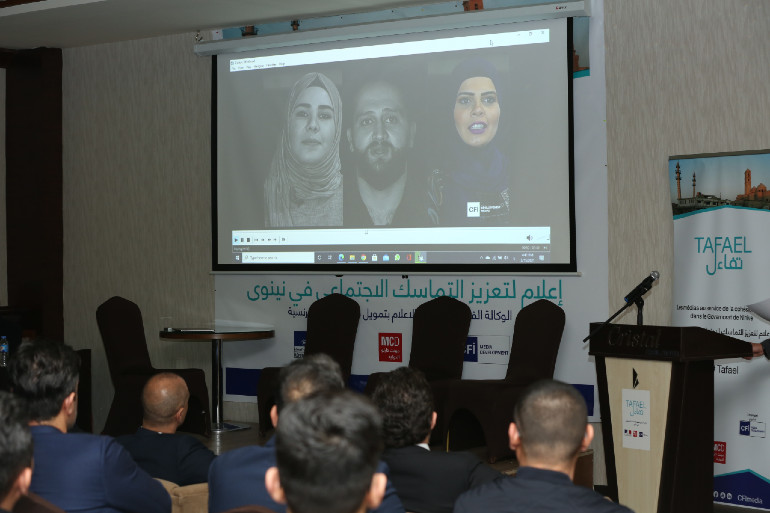 Winners
1st Prize (acknowledged for "gender") awarded to journalist Faten Al-Ali for her article on the return of girls to school in the Nineveh region after the ban enforced during the Islamic State period of control.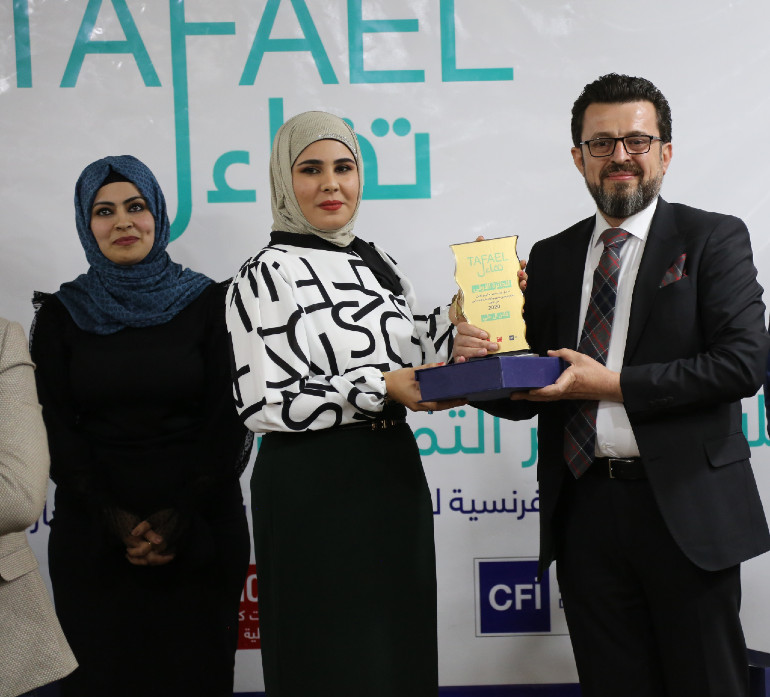 2nd Prize (acknowledged for "solutions journalism") awarded to journalist Walaa Al Hamdani for her article on the city of Mosul and its various components.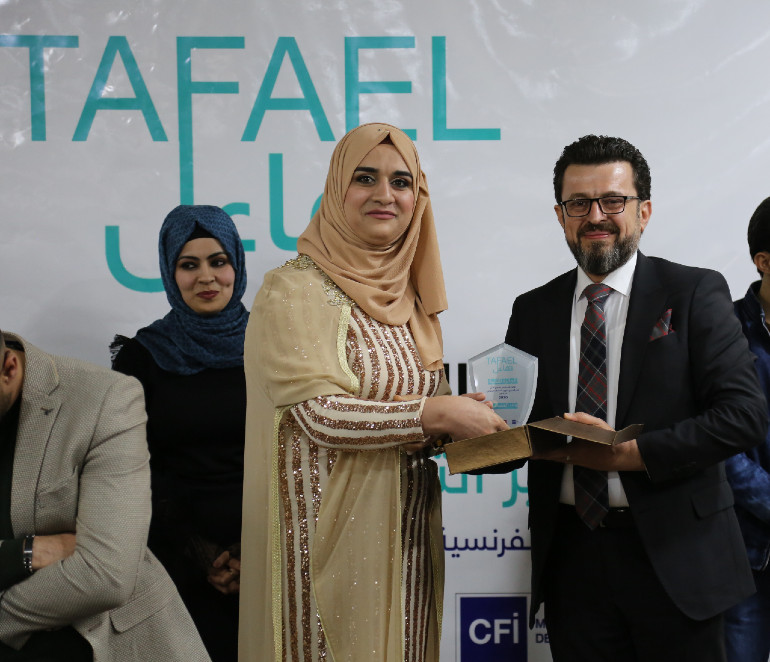 3rd Prize (acknowledged for "social journalism") awarded to journalist Ahmad Al Dabbagh for his video report entitled "The Return", which focused on Mosul and the return of its residents following the Islamic State occupation.