Social cohesion at the core
 of Aswatna project productions in Sudan
The award ceremony was held online in late March 2022. The ceremony was hosted by MCD journalist, Atif Ali-Salih, and brought together the project's beneficiaries, the French Ambassador to Sudan, Ms Raja Rabia, and the Director of MCD, Souad El Tayeb. Three journalists were recognised for the quality of their productions.
For two years, the Aswatna project has been helping the Sudan Academy for Communication Sciences and Media Training (SACS) to train journalists and chief editors at Sudanese radio stations and promote the production of high-quality content in Sudan.
Human rights and the transition of democracy
Following on from the work undertaken to renovate and modernise the studios, an initial workshop held in January 2022 brought together around 40 journalists and chief editors working at Sudanese radio stations, half of whom were women, from 15 of Sudan's 18 states, as well as 10 SACS team members. The workshop addressed radio journalism basics, reporting on national reconciliation and social cohesion issues, human rights, the transition of democracy and gender equality, among other topics.
The journalists were gathered once more for a second workshop on the same topics, the purpose of which was to support them in the production of reports. This workshop was followed by individual coaching sessions.
A train the trainers session held in February gathered together five chief editors and five journalists receiving support under the project – who have knowledge of media training – so that they could acquire the tools and knowledge required to share what they have learnt with colleagues.
Twenty-five radio reports were produced in March, addressing subjects such as the rights of women and children, their role in the transition of democracy, social cohesion and national reconciliation, hate speech and conflict, and cultural diversity in the various states of Sudan.
MCD opt-outs in June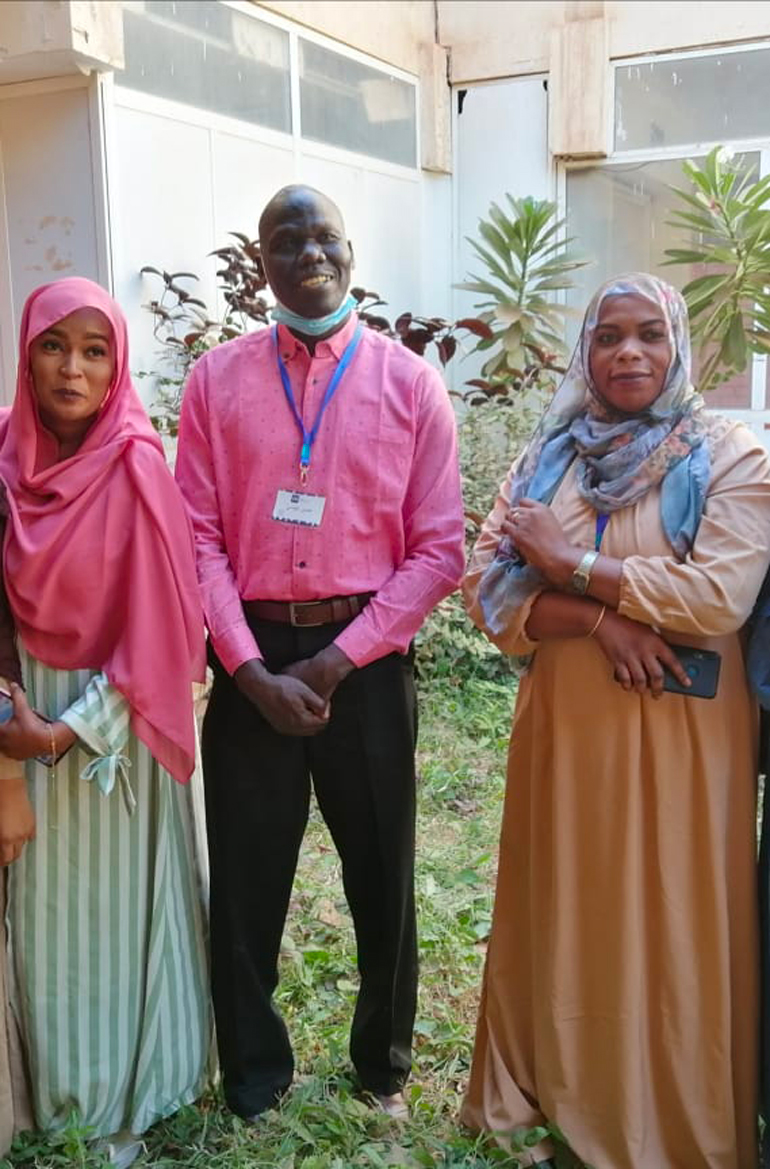 A jury of CFI and MCD representatives and Sudanese media professionals evaluated these reports. Three reports were selected and received the "CFI-MCD" Prize:
1st prize went to journalist Thuwaiba Abdelrahman for her report on female rock breakers in the state of Kassala;
2nd prize went to journalist Tagwa Abkar Zambara for her report on the deaths of women and newborns in multiple states of Sudan; 
3rd prize went to journalist Hassan Issa Jamaa for his report on the role played by local community leaders in enacting change in Sudan.
These radio reports will be broadcast on MCD's stations and social media accounts and by the project partner radio stations in Sudan this May and June, in particular as part of MCD's planned opt-outs for Sudan.