#PAGOF: A group of Ivorian journalists trained in investigative and data journalism
February 11, 2021
The media play a key role in the process of open government.
Beyond the information they provide on government and civil society action, their investigations enable a certain level of citizen control over public action, thereby driving political leaders and administrative institutions towards greater transparency and accountability. To accomplish this mission, the media need journalists who are capable of conducting investigations and processing open data.
With this in mind, the (PAGOF)project (Project in Support of Open Governments in French-speaking Africa), implemented by CFI and funded by the French Development Agency (AFD), is organising training sessions on investigative and data journalism for professionals from Côte d'Ivoire, Burkina Faso and Tunisia.
The training cycle for Ivorian journalists was launched with an initial session held in Abidjan from 25 to 29 January 2021. The beneficiaries were able to gauge the demands of these journalistic disciplines as well as their virtues.
"Investigative journalism is a special type of journalism that requires respect of both general and professional ethics. Successful investigative journalism is vital to securing the development of society,",
explains François, an Ivorian journalist working in the multimedia sector.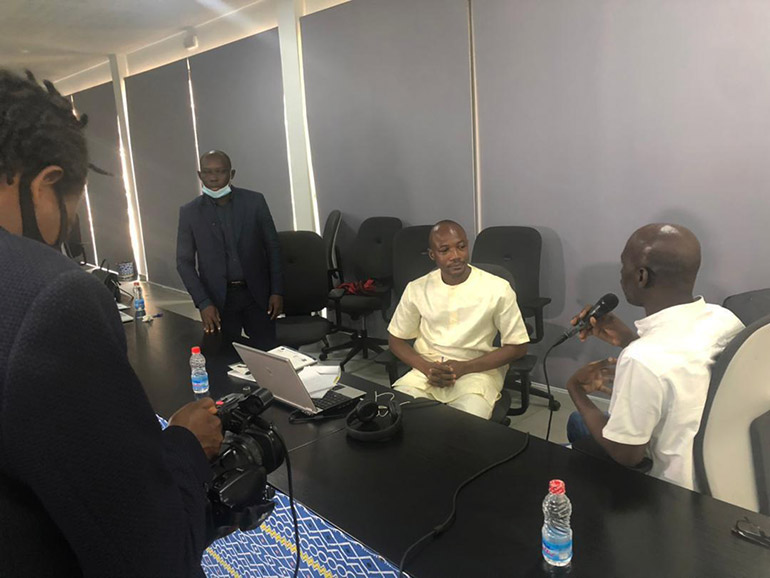 The training was punctuated with discussions with representatives from various Ivorian institutes involved in issues of open government, such as the National Press Authority (ANP), the Directorate-General for Decentralisation, the Budget Ministry, and the High Authority of Good Governance. It also provided an opportunity for exchange with other media professionals from the African continent, such as Gaëlle Borgia.
The Malagasy journalist, a France 24 correspondent in Madagascar, was awarded the Pulitzer Prize in 2010, the highest journalism award in the USA, for her investigation into the Russian attempts to interfere with the 2018 Malagasy presidential elections, published in the New York Times.