New training sessions on media and information education launched in the Balkans
More than 100 young high school pupils in six Western Balkan states (Albania, Bosnia-Herzegovina, Kosovo, North Macedonia, Montenegro and Serbia) are set to benefit from a total of 36 training sessions (six per country) dedicated to media and information education.
The goal is to provide the tools needed to decipher information, learn to recognise misinformation and allow these young people to better inform themselves while developing their critical thinking skills. Off the back of the success of the first cycle, held in 2021 and reaching almost 1200 high school pupils (65% of whom were female) via 70 training sessions, this second cycle was launched to address a need among these young people to better manage their information usage.
On 10 March, a workshop was held as part of the Printemps de la Francophonie (Francophone Spring) activities in Albania for 35 pupils and teachers from the bilingual section of the Gjergj Kastrioti Skenderbeu high school in Durrës. Topics of discussion included misinformation, disinformation, infodemics and propaganda. For the content and methodology, the trainer used Talmil, the online, regional and multi-lingual educational platform created as part of Balkan Voices to teach media and information education in the Western Balkans. The aim was to teach the young people to develop a critical mindset towards media and information and to help them recognise misinformation circulating on social networks, as well as to strengthen the link between young people and the media in the long term.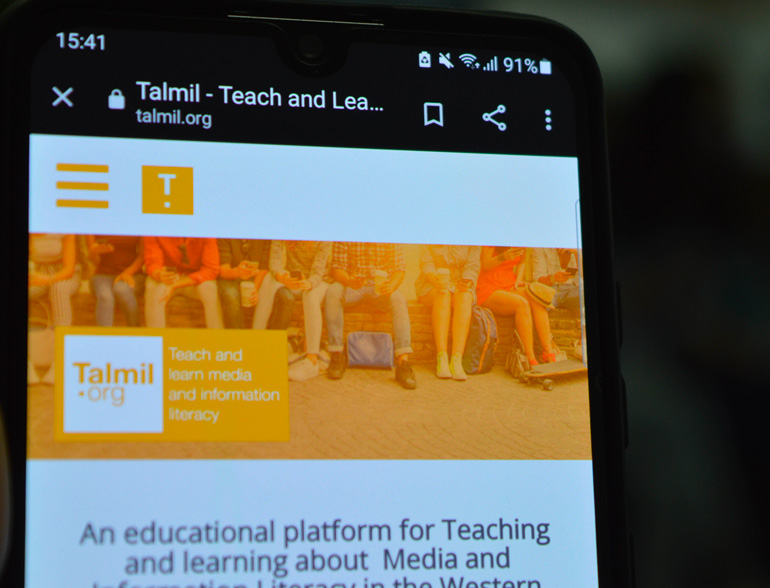 Alongside the pupils, 19 French teachers from Durrës were also provided with an introduction to the Talmil platform to learn about the subjects and educational resources available and to use them, in turn, to teach media and information education to their pupils.
March, further workshops are planned in Bosnia-Herzegovina and Kosovo.