New programmes dedicated to women on Yemeni airwaves
November 27, 2020
Radio Lana and Yemen Times, two radio stations that have benefitted from the Makanati project, have recently launched two programmes specifically dedicated to women.
Radio Lana has been broadcasting "Saniaat Assalam" ("Women building peace" in Arabic) since November. Its aim is to raise awareness among journalists and Yemeni society of gender equality and women's rights in all aspects of daily life and to encourage a new attitude towards them.
The programme addresses cultural and social issues associated with women, legal and safety issues, as well as issues surrounding leadership and personal development.
Promoting gender equality in Yemen
"A'ashanik" ("for you" in Arabic) was launched in October by the radio station, Yemen Times, to encourage greater inclusion of women and improve understanding of the problems they face by Yemeni society.
The programmes aim to promote women's rights and gender equality in Yemen, improve the professional skills of Yemeni women, outline the challenges they face and finally encourage Yemeni women to express themselves and broadcast their successes in society.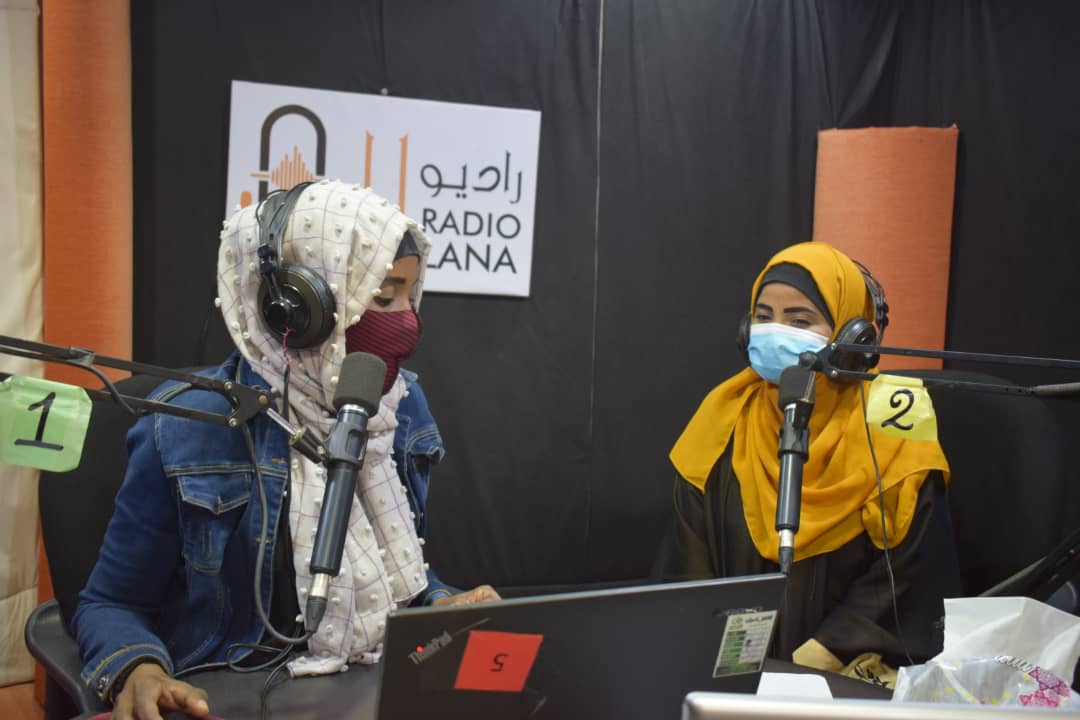 Before launching these programmes, the editorial offices of the two media outlets attended a training session on the concepts associated with gender and production techniques.
 "Saniaat Assalam" and "A'ashanik", both one-hour programmes, will be broadcast each week until 15 February 2021 with two repeat broadcasts each week.