#MekongNews extends it #ScienceTalks to Vietnam
January 25, 2021
With a new year comes a new activity for #MekongNews.After the success of the #ScienceTalks in Cambodia, CFI will support the implementation of these talks in Vietnam until April 2021 through a partnership with the Institute for Research on Development Communication (RED).
"Through these talks, we hope to develop a network between scientists and journalists in Vietnam to discuss scientific issues related to sustainable development and crucial environment issues in the Mekong region", explains Hanh Khieu from RED.

The #ScienceTalks were launched in June 2020 in Cambodia and have been focusing on delivering scientific data and putting scientists and journalists in touch on the following topics: Covid19, droughts of the Mekong river, soil quality and the use of pesticides, air pollution.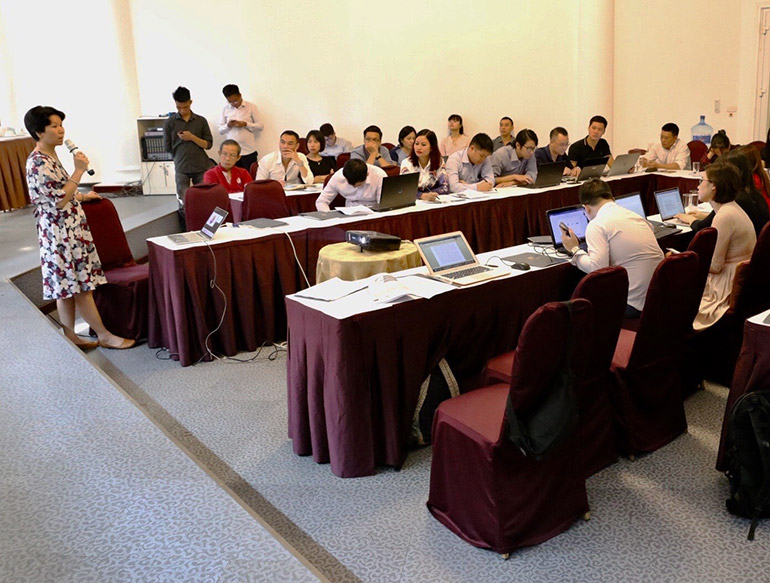 In Vietnam, 3 talks will be organized in Hanoi and 3 in Ho Chi Minh City before April 2021. A dozen of journalists will be selected to attend the talks and supported to produce a multimedia science-focus content.
Contact Mrs. Tran Thi Khanh Hoa (email: tranhoa@red.org.vn ; Phone: +84 97 208 9948) to get the chance to apply!
---
The #MekongNews project is implemented by CFI, the French Media Development agency, in Cambodia, Laos, Myanmar and Vietnam with the support of the French Ministry of Europe and Foreign Affairs.