MediaSahel provides its partners with equipment
Seventy-one radio stations in Burkina Faso, Mali and Niger received new equipment in June.
The aim is to support these radio stations in their sovereign missions of producing a good range of high-quality content for Sahelian audiences. The IT and radio equipment provided is valued at approximately 23 million CFA francs.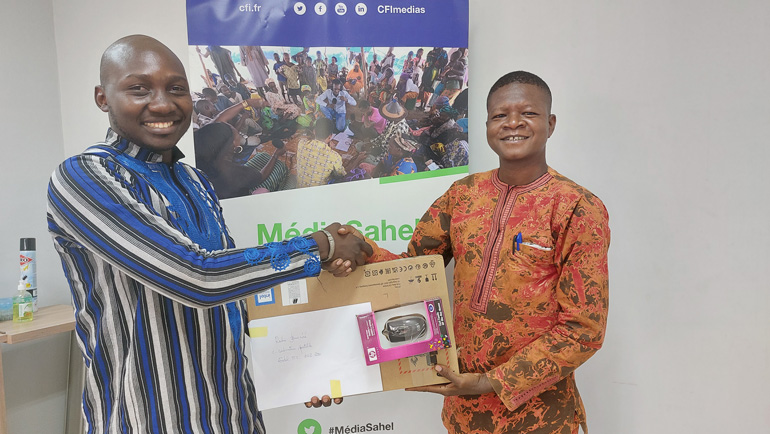 Radio stations have always played a key role in peacekeeping, conflict resolution and sustainable development. Although they encounter difficulties in their work, which are sometimes linked to a lack of equipment, they remain committed to providing information, raising awareness and educating their audiences.
"The MediaSahel project has enhanced the operational skills of RTB Centre-Nord's staff members. The training sessions have helped to improve the quality of the content we produce as well as the quality of management within our structure. The equipment we have received will allow us to upgrade our broadcasting equipment and improve the quality of our broadcasts." Lamissa T., Director of the RTB2 Kaya radio station