To increase the influence of women in the media in Niger
The Association of Professional African Women in Communication, Niger Section (APAC Niger), is training women journalists in leadership to enable them to assert themselves in editorial offices.
In Niger, the role of women in the media remains limited, despite more and more women joining the profession. They often face sexist stereotypes that hinder their progress. "We don't really feel a genuine presence of women in the media. Very few of them take on positions of responsibility", stresses Amina Niandou, President of APAC Niger. "There are very few women editors-in-chief and very few women programme directors."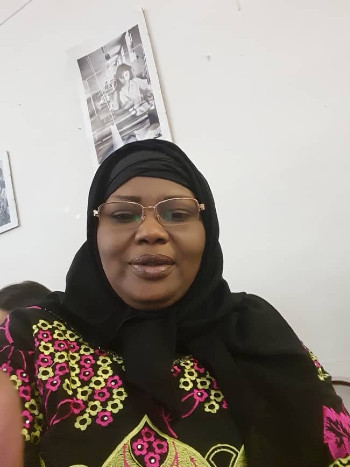 This situation is sometimes linked to the socio-cultural characteristics of our societies. "Women carry their positions in society into their work. Many of them must be submissive and managed, including at work", laments Amina Niandou. It is often difficult to achieve a work-life balance. "It's a difficult balancing act to pull off, she acknowledges. Following marriage or once they start to have children, many women journalists neglect their professional lives and/or disappear from the media," she notes.
In the opinion of Amina Niandou, organisation within editorial offices or the prejudices that persist are not the only difficulties women face. The economic insecurity in which the media operates – particularly private outlets – contributes to weakening the role of women journalists. It is women who pay the heaviest price. "When media outlets are facing financial difficulties and need to cut staff, they fire the women", she says.
In view of this reality, APAC urges media outlets to be genuine press companies and women journalists to be true professionals. She recommends that the latter pursue training, to make them more competitive. She also encourages them to have self-esteem, to believe in what they do and, above all else, to fully throw themselves into this noble profession.
"Our specific characteristics as women should not be an obstacle when we work. It is simply a case of those in power within the media needing to trust women and give them the opportunity to prove their worth."
Amina Niandou, President of APAC Niger
Promoting the image of women in the media
And it is okay to hope. APAC aims to improve the portrayal of women in the media to bestow on them a genuine image that values them. "Thanks to a convention on respecting gender equality, introduced by APAC Niger and signed by private media outlets, several women have taken up positions of responsibility. This convention has made it possible to reveal potential", the President of APAC said happily.
For this elder stateswoman of the Nigerien press, these results prove that women journalists are able to take up positions of responsibility in the same way as men.
In consideration of their shared position in favour of women journalists, APAC Niger and CFI, through MediaSahel for Women, work in synergy, thanks to the organisation of two consultation workshops directed towards CSOs and media outlets. The objective is twofold: first, to design content adapted to improving the image of women in the media and, second, to create a directory of women experts to be made available to the media.
The first workshop was held in Niamey on 19 and 20 December 2022.