Four new investigations into gender inequality published in Niger and Côte d'Ivoire
Following on from an initial series of publications in Cameroon and Madagascar in late December 2021, the investigations launched as part of the Medialab Pour Elles project have once again borne fruit in the form of several articles and reports published in Niger and Cote d'Ivoire in early 2022.
By way of a reminder, in early 2021, 24 journalists (including 13 women) and their media outlets in French-speaking Africa embarked on collaborative investigations into gender inequality using data journalism techniques. Following a three-week introduction to data journalism and how to report on the topic of gender, these journalists benefited from the educational and technical support of a team of 11 trainers to help them with their investigations.
The journalistic content resulting from this research, which involved a combination of data collection and testimonies, can be viewed by clicking on the links below:
- Laetitia Goli, Mireille Tiahi and Marthe Kra worked on "the illegal migration of Ivorian women," in a country in which the proportion of women engaging in this form of migration is higher than anywhere else. In particular, they interviewed a number of returning migrants. This poignant investigation can be found on heroinesdici.com and RTI.info.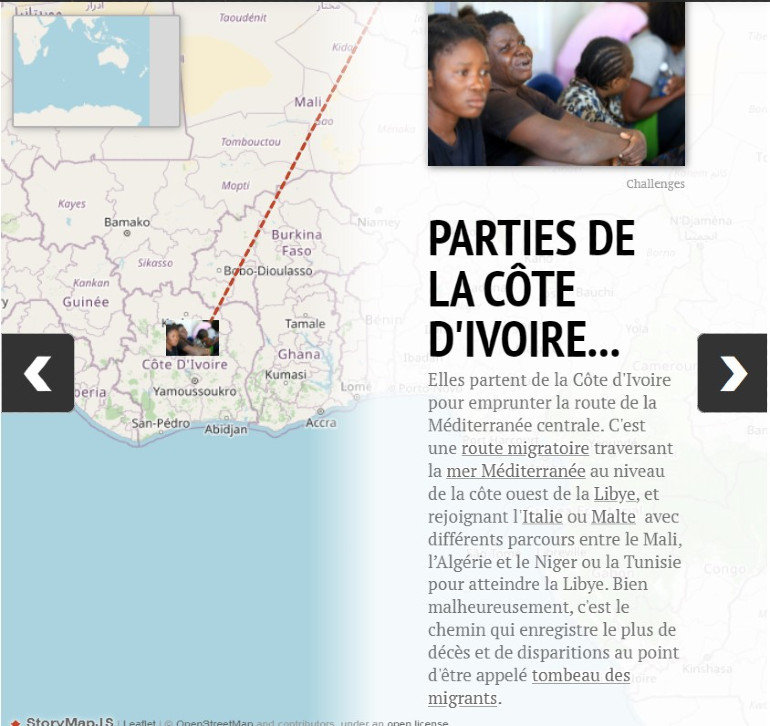 -  Bakary Traore, Aïssatou Fofana and Ismaël Angoh worked on "the impact of COVID-19 restrictions on women working in the informal sector in Greater Abidjan". They interviewed 315 women to produce testimonies, statistics and analyses. Their exciting investigation can be found on Eburnie Today. It was also the subject of a radio report on ISTC FM.

- Ousseina Harouna, Moussa Amma and Eude Kaltany travelled to Diffa (Niger) to investigate "the difficult reintegration of former Boko Haram hostages". A written article was published in the L'Eclosion (4 January 2022) and Hérisson (25 February 2022) newspapers and a radio report was broadcast on Radio Anfani Zinder. A video report was also broadcast on Canal 3 Niger (6 January 2022).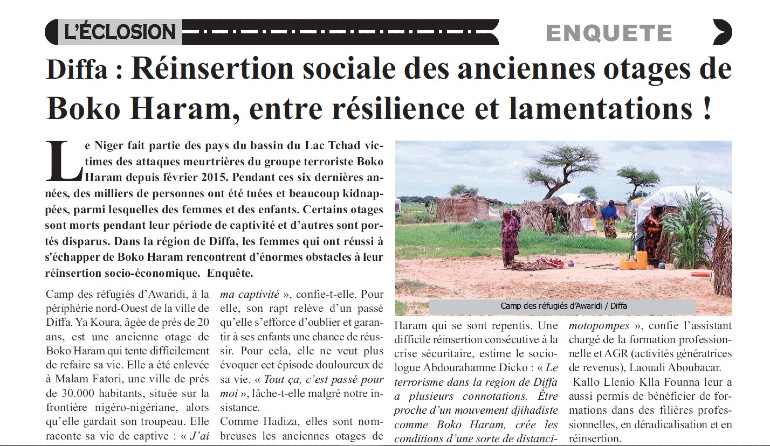 -  The 32-minute report on "the poor representation of women in elected and appointed positions in Niger between 2011 and 2021", which included testimonies from several female politicians, highlighted just how much the country still needs to do in order to move closer to gender equality. The investigation, conducted by Bouli Adamou Ide, Mouktar Sadou Alize and Hama Saley Omar was broadcast on Le Sahélien, the Bonferey radio station and television channel, Nigerfocus and Nigerfocus et Youtube. This is another opportunity to pay tribute to the journalist, Bouli Adamou Ide, who was highly committed to this issue and who left us far too soon.
---
CFI would like to congratulate all of the journalists and media partners involved in the project, as well as the educational team that supported these investigations throughout 2021.