Exchange of fact-checking experiences in Bucharest
August 7, 2023
This content belongs to this project
Yak Vdoma
On 1 and 2 August 2023, journalists at the Yak Vdoma Residence took part in a training course on fact-checking and OSINT, in partnership with Funky Citizens.
Fact-checking is not just a hot topic. While it has caught the attention of the journalists staying at the Yak Vdoma Residence, that is because of its positive impact on content published in the media and on social networks. It also provides working tools, skills and systems that journalists are increasingly using to support the process of providing public information to the societies in which they operate.
During this training, Ukrainian journalists had the opportunity to interact with experts from Funky Citizens, a Romanian non-governmental organisation that develops major projects to detect and monitor false information and to promote investigative journalism using advanced documentation and verification methods. Over the course of two days, the journalists discussed the available methodologies, tools and platforms that allow them to work more efficiently, as well as the resources available for using OSINT (Open Source Intelligence), which allows for even more extensive searches of the documents produced. The participants discussed the impact of journalistic investigations on the behaviour of authorities and society in general, and concluded that some trends are similar within the region.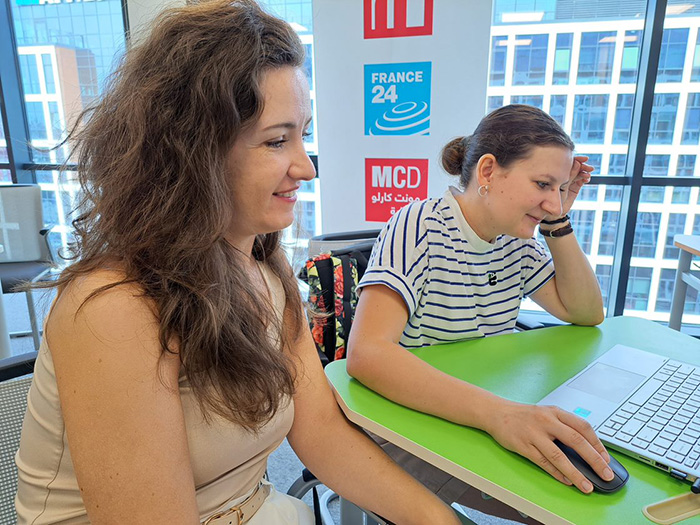 The CFI team in Ukraine would like to thank Funky Citizens for this training and for sharing valuable experiences they have had with their projects – including in relation to Factual.ro — with the journalists benefiting from Yak Vdoma.