End of the session of the "Justice journalism" program in Ukraine
March 9, 2021
The third cycle of trainings on court reporting came to an end in February 2021. The last session took place in a cozy and brand new Radio Hub of the Public Media Academy*.
The session with a conversation with Sergii Gorbatuk, the former head of the Special Investigations Department of the General Prosecutor Office, who described the process from inside the investigation and prosecution system. In particular, the speaker shared his experience about the relationship and interaction between the investigator, the investigating judge and the prosecutor, the access of journalists at different stages of prosecution and what problems are created by imperfect or deliberately poorly written legislation for investigation and proceedings in the country.
The next day, Olga Veretilnyk from the Advocate Association "Miller" spoke about the role of a lawyer at key stages to better understand the judicial process: interesting details on the choice of precautionary measures, substantiation of the investigative grounds for the search, temporary seizure of property, additional examinations and testimonies, as well as the practice of communication between the lawyer and the client, and what interaction with journalists is possible and useful.
At the end of the second day, all the stages of the investigation and trial were summarized.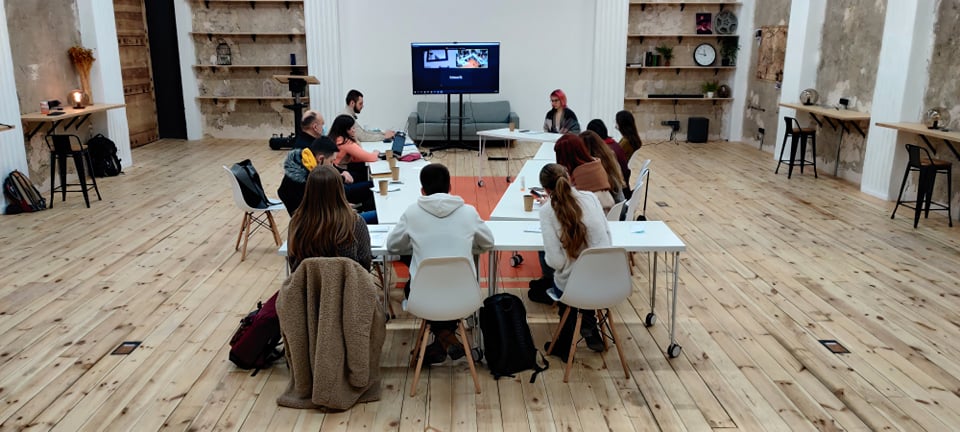 Because practice is at the heart of training method, half the session time was spent on discussing the materials already published by the participants and the work on the following topics to be released in the spring.
---
* Training center established by the largest independent media in Ukraine (UA: Public Broadcasting Company), to implement training programs with the participation of trainers of European media schools and international organizations.