D'Jil winners reach home stretch
Several topics were covered. The session initially focused on partnerships and networking with a view to finding new ways to collaborate at national and regional level. Project leaders also met Tunisian media representatives who offered them advice on how to manage and consolidate their media outlets.
The second topic was the sustainability of online media – encouraging media outlets to have a sound editorial strategy and a strategic vision to ensure their long-term future. Lastly, the third topic was fund-raising – to boost the financial capacity of the outlets receiving support.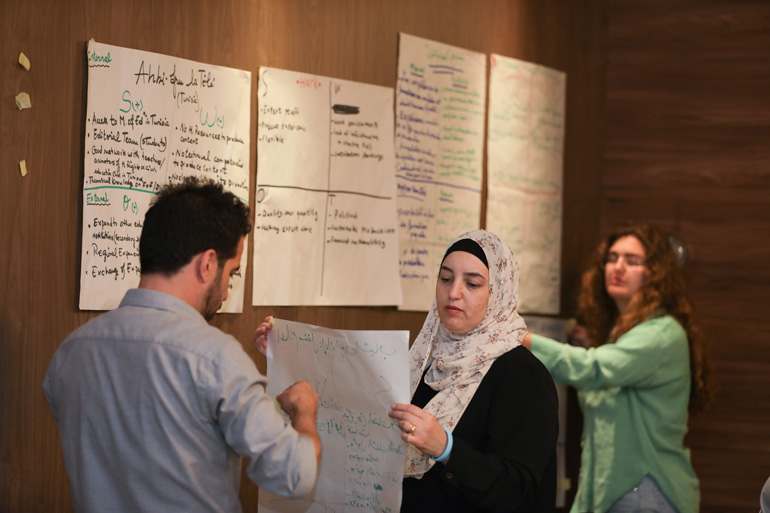 "D-Jil network" on the horizon?
The trainers praised the great potential of the projects and the dedication shown by the teams despite the hurdles and challenges they have faced. The requirements of each media project were identified during the practical workshops in order to improve performance and consolidate each model.
This final incubation session took place in person and also enabled project leaders to share their experiences. The idea of forging a network – an ecosystem based on sharing knowledge and good practices – received universal support. Information about the launch of this "D-Jil network" will be reviewed and presented during the upcoming closing event that will be held in Beirut between 1 and 3 July.
Co-financed by the European Union and supported by CFI, in partnership with the Samir Kassir Foundation, FMAS and ERIM (formerly IREX Europe), the D-Jil project aims to foster active citizenship and autonomy in young people in nine countries of the Arab world through online media.