D-Jil: Fourth incubator session for 18 ambitious and innovative projects
January 29, 2021
Sustainability of platforms, digital strategy, search engine optimisation, social networks: these are just some of the topics that the beneficiaries of D-JIL were given the opportunity to learn about in an online training course dedicated to IT issues and digital marketing in December 2020.
"Following our individual session with the digital marketing expert, we changed the colour range of our visuals to make them a little brighter. We want to change the way people look at mental illness, and a visual identity that is too dark contradicts our message."
In order to publish the first 7 audio episodes of their series, which focuses on mental disorders and diseases in the Arab world, Zeina Ramadan and her colleagues from the Feel project implemented the advice given during the D-JIL incubator session held online from 14 to 17 December 2020.
"We worked on the visual identity of our project, but also on the key stages of broadcasting our content and optimising our listing on Google. This session was really very useful", says Zeina Ramadan.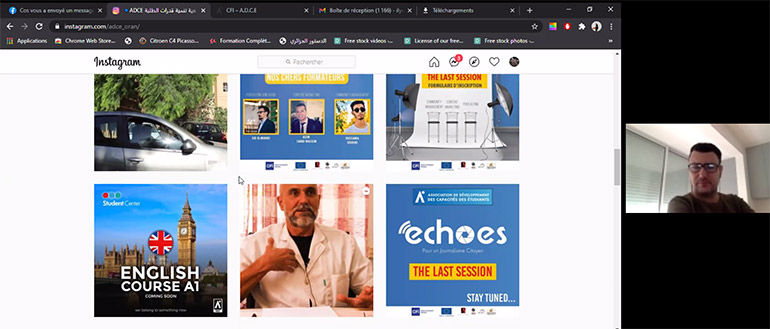 This training brought together, online, the 18 project leaders selected in 2018 and 2019 following calls for projects and hackathons. With their team, they benefited from general sessions in the mornings and individual sessions in the afternoons with Colin Vérot, the IT expert who has been with them since the beginning, and two digital marketing experts, Roland Aoun and David Rofé.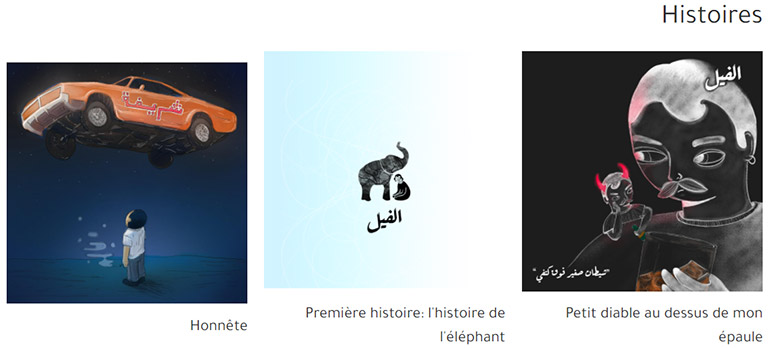 This was the fourth incubator session organised for these ambitious and innovative projects, which all share a desire to do things differently and to open up new perspectives for young people in the Arab world through topics that affect and concern them.
---
Co-financed by the European Union and supported by CFI, in partnership with the Samir Kassir Foundation (Lebanon), FMAS (Morocco), ERIM, formerly IREX Europe, (France) and Leaders of Tomorrow (Jordan), D-JIL fosters active citizenship and autonomy in young people in 9 countries of the Arab world by using online media as a vehicle.