Civic-tech is shaking up democracy in Africa.
Around one hundred "hacktivists for democracy" gathered in Abidjan on 28 and 29 June for the first civic-tech forum organised by CFI in French-speaking Africa. They were there to effect change in their country through digital technology.
"We are currently seeing a surge in online civic initiatives known as civic-tech. This phenomenon essentially involves harnessing the technologies made possible by the web to put people back at the heart of democratic debates. 
Popular with young people who are sometimes frustrated by a lack of dialogue and the sense that nobody is listening to them, #civictech is making its mark thanks to the technical challenges it poses and the civic engagement that it enables. 
In Africa, CFI's teams are active in the field and are supporting these digital initiatives, which show the incredible energy of young people and their overwhelming desire to devote themselves to the greater good. 
Focusing on the environment, gender equality, resource management, information accessibility, the identification of bureaucratic failures or poor citizen practices – no topic is overlooked. Nor is technology, whether it be applications, websites or interactive portals. Only their own creativity can stifle them as they focus on a single objective each time: to contribute, and have citizens contribute, to the creation of public policy that is effective and serves to help as many people as possible.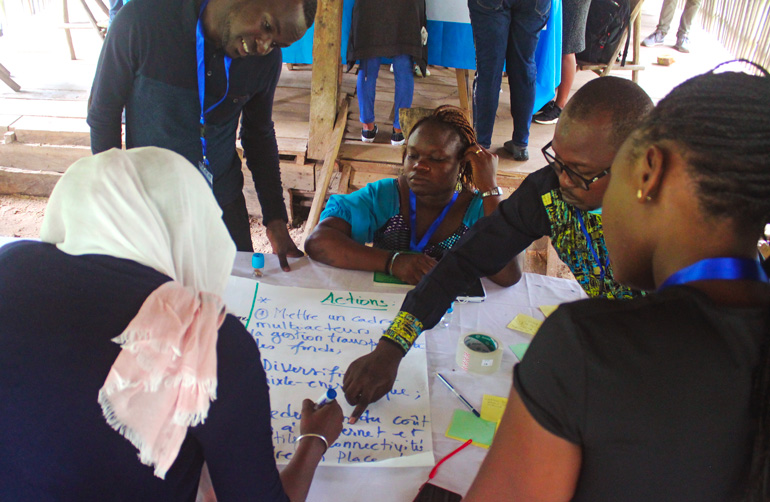 The unifying power of civic-tech makes it a powerful tool for giving the public a voice and getting the authorities to respond. This was something that Guinean blogger Sally Bilaly Sow and his Association Villageois 2.0 organisation grasped, raising awareness of citizenship among young people and helping them to question the authorities online about public space management problems and to draw attention to subjects that go largely ignored in the media. 
Sometimes, certain projects manage to break out from where they started, like Ushahidi, a platform created in 2008 by Kenyan students to report violence committed in the aftermath of the elections, which has since been used throughout the world during humanitarian crises or local elections. 
In light of the sheer size of the movement, several support programmes have been created, such as the CivicTech Fund Africa financed by the German GIZ agency or the Citizen Connections (#CCitoyennes) projects led by CFI with support provided by the French Development Agency (AFD).Through these, dozens of "hacktivists" for democracy are being provided with support to set up their digital citizen project.
"Not only are these initiatives innovative and inspiring, they also promote and expedite good governance, inclusiveness and public participation. That is why CFI supports them." 
Thierry Vallat, Chairman and Managing Director of CFI