The Citizen Connections project comes to an end for the 25 project leaders taking part
The bootcamp, which was held in Lomé (Togo) from 7-12 February 2022, marked the end of eight months of support for the young beneficiaries of the Citizen Connections 2 project.
Throughout the week, the beneficiaries attended a series of group workshops, led by the Makesense africa teams and several co-trainers, on topics such as imagining possible future scenarios, developing a financing model and establishing a dialogue with the authorities, where they received advice on how to achieve their project goals and turn their projects into viable initiatives. In order to make this bootcamp a comprehensive learning and networking opportunity, the workshops were complemented with personalised coaching sessions, pitch preparation sessions, field visits and ice-breaker activities.
On the last two days, a selection panel came together to evaluate each of the initiatives and allocate them start-up assistance, ranging from 3000 to 7000 euros.
It comprised five members:
- Émilie Laot-Yahou, Africa Deputy Director at CFI
- Dona Etchri, civic tech project leader and Connexions Citoyennes 1 alumnus
- Antoine Sanchez, project manager at Agence Française de Développement (AFD) in Lomé
- Fatiman Alher, IT, OpenData and digital mapping consultant in Niger
- Bachir Kanouté, Africa coordinator for l'Observatoire International de la Démocratie Participative (OIDP)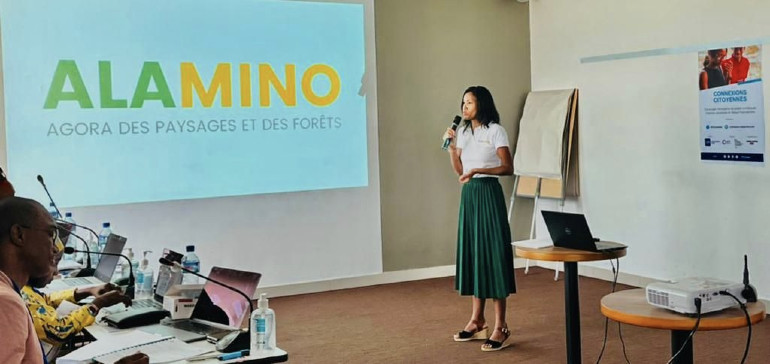 All of the beneficiaries showed great determination when pitching their projects to the panel. The panel's deliberation was followed by a ceremony dedicated to presenting certificates of participation and allocating assistance.
One of the beneficiaries described it as "a definitive end to the incubation period, but the start of a great and exciting new phase". That's exactly our hope for these beneficiaries as we congratulate them once again on how far they have already come!