Changing the way women are perceived in Iraq and Yemen
March 11, 2021
Launched in 2020, the Makanati project (which means "my place" in Arabic) promotes greater participation of women in Iraqi and Yemeni society and a better understanding of their concerns by the population, particularly through the production and dissemination of content about them. A testimony from two young Iraqi women who have benefited from the training.
Mihraban Aziz Salih, Communication director in the language center at the University of Sulaimani and trained webmaster: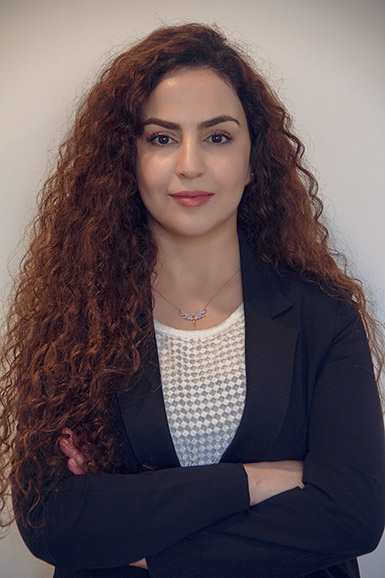 "Participating in Makanati was a turning point in my life, both professionally and personally. I have moved a step closer to the changes that I want to help to make, around the world as a whole and in my country in particular. This is the only project I know of that is being planned, managed and implemented by women with the aim of improving the status of women in Iraq. What I really like is that it supports gender equality and women's rights and encourages women to express themselves freely by offering practical workshops, training and a platform dedicated to them."
"JI think Iraqi women are often manipulated by social norms and religious beliefs, which consider them to be less powerful than men and less deserving of success...
Projects like Makanati give them the opportunity to reveal their potential and to put it to use to drive society forward. We proved this during the workshops, during which we worked as a team to create content, organise meetings and, ultimately, create the Makanati.net platform. In spite of the pressures and restrictions brought about by the pandemic, together we succeeded in launching this tool on time, allowing for the dissemination of quality media content."
Zahra Salim, fourth-year student within the Media Department of the University of Mosul, trained in podcast production techniques: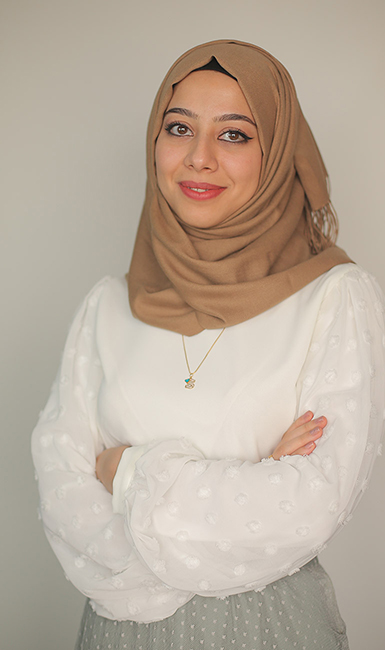 "When I was little, people often asked me what I wanted to do when I grew up and my answer was always the same: journalist! I will actually be graduating with a university degree in this field soon. Professional opportunities in the media are rare in Iraq, but participating in Makanati was a great opportunity to launch my career, express my opinion and help to change the perception of women in Iraqi society."
"Following my training in the production of podcasts, I discussed the injustice faced by female Iraqi journalists who wear the veil. This is an issue that affects me directly, since I wear the veil myself, and I see a great deal of discrimination towards these women on Iraqi channels. I therefore decided to bring up this subject to help change the perception of female journalists who wear the veil. The most important thing is that their creativity and talent are allowed to shine through.
Thanks to Makanati, I received training for three months, between November 2020 and February 2021, from some excellent experts. I learnt how to set up my own studio at home and to use modern recording equipment (zoom techniques, microphones, sound detection, etc.). From an editorial point of view, I learnt how to draw up a coherent plan for tackling a subject and how to gather reliable statistics from official sources to include in a podcast, and even how to conduct my own investigation and present it."
"I am now able to say that I have become a "podcaster", capable of preparing, producing, editing and presenting podcasts. I am delighted to be amongst the first people to use this technology in Iraq, a new technology that is not yet being used by journalists and that the majority of people in my country are not aware of. I think it will give women the opportunity to speak freely on a number of topics and independently support gender equality. I hope that Makanati will continue to help us to broadcast female voices via the Makanati.net platform."