Into CFI and Varan "Water and Mekong Delta" documentary film training in Can Tho
September 23, 2020
On August 10th, 2020, the Ateliers Varan launched their documentary film training in Can Tho (South Vietnam) to produce 10 documentaries on the challenges of water management in the Mekong Delta and record the voices and faces of the first witnesses of the impact of climate change on everyday life in the delta.
"After one month of training, I received a very useful guidance. What I love most is that I not only learn new technique and perspectives from the trainers, but also learn a lot through group discussions with other trainees who have diverse backgrounds", says Tran Dinh Tuyen, a resident correspondent based in Can Tho city for Thanh Nien (The Youth) newspaper.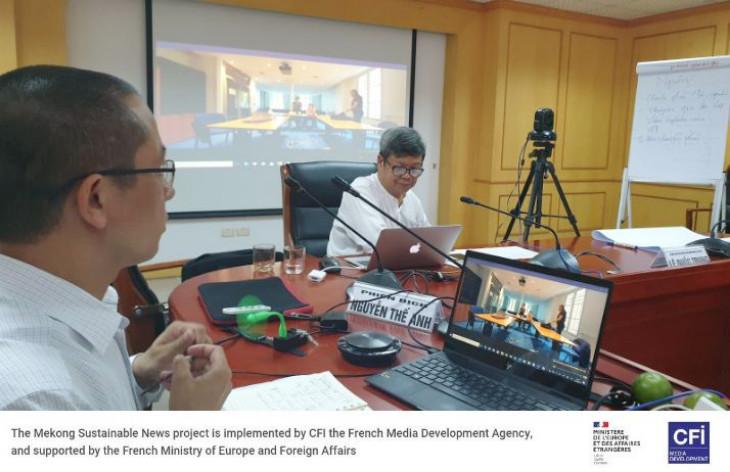 Tuyen is one of the ten participants to the 2020 Varan Creation training. Stemming from journalism, photography, architecture or filmmaking, they are staying 3 months in the Delta to each produce a documentary film.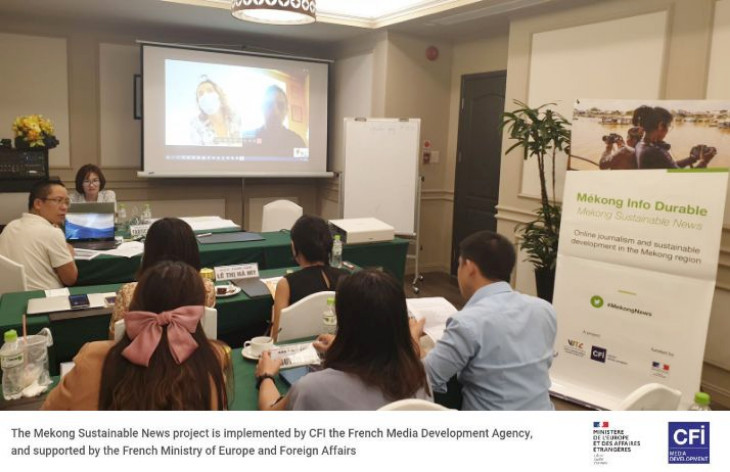 "A filmmaker's job is to find out what is behind reality. This approach stimulates the creative freedom of filmmakers as they learn to tell the story of the reality they observe", explains Tran Phuong Thao, the lead trainer of the 2020 Varan Creations documentary film training.
Done in partnership with the Can Tho University (Faculty of Social Sciences and Humanities), the training will end on November 1st, 2020 with a ceremony awarding certificates of completion.