Princess Rym Ali of Jordan
November 16, 2021
Rym Ali is an Algerian journalist who became a Jordanian princess when she married Prince Ali Bin Al Hussein. In 2007, she founded the Jordan Media Institute (JMI), an educational institution that trains journalists in Jordan and elsewhere in the region.
Why did you decide to set up the JMI?
Having worked as a journalist for 12 years, including as a war correspondent, I first wanted to look into offering more systematic advanced training courses for those interested in the media. As I researched this, I realised the priority was to focus more on practical aspects and emphasise journalism rather than communication.
The course had to teach trained journalists to develop solid content, while using modern technology properly. I also wanted to create a well-reputed degree, open to students aspiring to the profession in this region, since for many people medicine, engineering and law are the only degrees that really count. It was necessary to offer not only a master's degree but also courses, when possible ongoing vocational development courses, catering to established journalists.
At the same time, the Institute had to be economically viable: this continues to be a real concern.
What are your main training projects with young journalists?
Whether directly or indirectly, our projects explore issues such as human rights, gender equality and curbing the incitement of hatred, through our fact-checking website, Akeed.jo. With widespread access across social media, it is crucial for our organisations to know how best to harness this technology.
We're highly satisfied with the training carried out in the last few years in the field of media education, catering to teenagers and students as well as teachers.
There is still much to be done, however.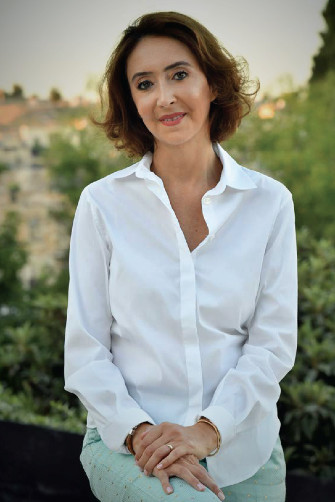 What role did your institute play in the context of the Arab Spring?
From Tunisia to Yemen, and in Egypt too, the crowds demanded not just political reform but media reform. The JMI continued to fulfil its educational role at a crucial time in the region. During this period, we noted a kind of confusion between journalists and activists, with both often using the same technology and even similar approaches.
I hope that the creation of the Akeed.jo fact-checking website and our constant focus on our role as educators has made it possible for us to help train journalists capable of fostering reform in the media throughout our region.
What is your assessment of those projects carried out by the JMI in recent years?
I can give you a few figures: as of end 2020, a total of 287 students had earned master's degrees and 88% of these had found work. We have conducted 367 training courses, attended by 7,227 journalists and trainee journalists, including CFI training courses for which we have always received very positive feedback.
It is now important to offer advanced vocational development courses, combining journalism and technology, especially in Arabic. Indeed, knowledge of data science is now essential and training courses in this field are still rare in Arabic. Projects must increasingly include specialisations. Journalists need to know how to ask the right questions to provide the public with clear information.
And education about the media must be continued at all costs, not only for children but also for parents and teachers, to sharpen critical thinking.

What do you think are the challenges for the upcoming generation of journalists in Jordan today?
One of the main challenges is to find work in this field. Just like everywhere else, the media in Jordan are beset with severe financial problems. Newspaper sales have fallen considerably, which limits revenue. Publications need help converting their content into income-generating news websites.
Other challenges include the new laws on electronic media and self-censorship. Journalists tend to exercise extreme caution when dealing with delicate subjects, even though the famous red line lies somewhat further away than they think. Many of them therefore restrict themselves to publishing official statements without taking the trouble to ask questions or request clarification, even though there is most definitely a law on the right to information in Jordan, which has actually been in existence for longer than elsewhere in the region.
"Journalists tend to exercise extreme caution
when dealing with delicate subjects,
even though the famous red line lies somewhat
further away than they think."
And what about the region's journalists in general?
Generally speaking, many people feel that the media have declined in the region. It is difficult or even wrong to analyse media outlets as a single entity. The media is as diverse as the conditions in each country. Journalists have a tendency to take things published outside the region and reproduce them widely, thus avoiding taking any risks. The limits imposed on them have generally increased, whereas back in 2011, everyone thought there would be greater openness.
---
Through the testimonies, portraits of journalists and the human adventures of our series Aswat Jadida ("New Voices", in Arabic), discover ten years of support for media development in the Arab world.