Noah Omuya: a journalist who tackles climate change with a passionate spirit
April 19, 2023
This content belongs to this project
Dunia
In a world where climate change remains one of the most pressing issues of our time, Noah Omuya, this Ugandan journalist, is determined to bring attention to this critical issue. Driven by this desire, Noah is launching an Aica Media website in 2019 to spread stories that otherwise would not be told.
Profile by Jesula Simon.
Noah's passion for raising awareness about climate change issues stems from his personal experience. Coming from a rural family, Noah is a young boy whose mother practices rain-dependent agriculture to support her children. The weight of the climate emergency began to raise questions in Noah's mind when he realized that his mother's activities were being impacted by climate change. And, his desire to find answers to his questions gave rise to a particular interest in this issue. "I come from a family in a rural setting and my mother is one of those who are directly affected by climate change. She is a peasant farmer and we have also suffered from these effects; wondering about hunger is one reason I have an interest in climate change reporting", remembered Noah.
On his website Aica Media, most of the publications are devoted to the environment and climate change. The articles highlight the devastating impact of climate change on the planet, particularly on the community where he is living. These articles are the catalyst for a movement, inspiring the group of young journalists to come together and make a difference.
Passionate about protecting the environment, Noah enjoys participating in formative activities on climate change. Between 2019 and 2022, he benefited from a series of training organized by CFI as part of the Dunia project in Uganda. Through this training, Noah improved his skills and refined his message, learning how to write compelling stories that would capture the attention of readers around the world.
"In 2020, when I started the Dunia Fellowship, I learned how to write environmental investigative pieces.That's how I discovered that the Karamoja subregion of northern Uganda is experiencing blood darkening due to climate change", he explains.
Icing on the cake, in March 2023, Noah published a book entitled "The Wrath of a Tree: An African Narrative of Climate Change" to educate people about the impacts of climate change. The title of this successful book explains all about Noah's advocacy. It helps to gain his popularity, attracting readers from diverse backgrounds to drive change at both national and local levels.
Climate change amplifies violence against women
As in most parts of the world, women are the driving force behind households in Teso, a sub-region in eastern Uganda. They are responsible for finding food for the family. They walk long distances to get water for drinking, make sure children go to school, and so on. On the other hand, the men are either out in the bush grazing animals or spend much of their free time in shopping malls.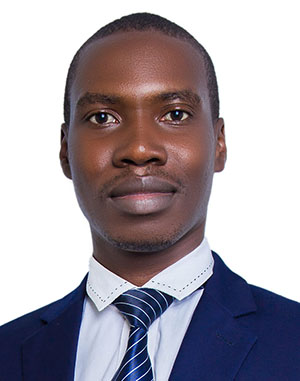 In his articles, Noah documents the links between the effects of climate change and gender-based violence. Gender-based violence is amplified in several regions, including Teso and Ngora, because of resource scarcity due to environmental degradation, Noah describes, based on the testimonies of some of the women victims.
The women interviewed by Noah explained that they had incurred the wrath of their husbands. They returned home later than usual because they went to villages farther away from their homes to find water and firewood. Although the women explain to their husbands why they took longer to return home, the husbands do not trust them and beat them up under the pretext that they are lying. Thanks to his platform Aica Media, Noah is alerting on these social problems.
If the platform created by Noah and his book helps him to convey his messages on the impacts of climate change on his community and the whole planet. The young journalist enthusiast does not intend to stay there. His ambition is to set up a radio station to reach a wider audience.
Photos: Noah Omuya