Conseils de Journalistes, a site to better understand the themes of journalism
April 4, 2021
Dozens of journalists working for international media organisations in Europe, Africa and Asia share their experiences to help young fellow journalists from all over the world to better decipher news information and to develop constructive journalism.
Working in partnership with RFI, France24 and Monte Carlo Doualiya, CFI is launching the Conseils de journalistes website to help train young journalist bloggers or student journalists to boost their knowledge and skills as regards various themes and fields of journalism.
From Bangkok to Beirut via Johannesburg, seasoned international journalists share their expertise on covering the news in a different way and developing constructive journalism.
There are 70 entertaining, educational videos available on the website, grouped into 5 themed collections: journalism and the environment; health; fake news and fact-checking; gender equality; and solutions journalism. They are all available free of charge, in French, English and Arabic.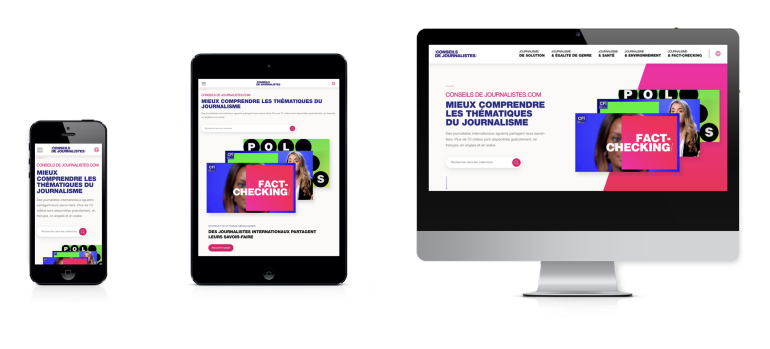 The videos, each 5 minutes long on average, have been produced for viewing on a mobile phone, to fit with common practice among young journalists as regards use of teaching aids, especially in Africa, the Arab world and South-East Asia.