Al Hudood, satire as an antidote to censorship
November 16, 2021
Al Hudood is a satirical Jordanian newspaper. This media oddity is primarily a means of subverting political prohibitions and pushing the boundaries of freedom of expression.
Back in 2013, a young Jordanian entrepreneur called Isam Uraiqat launched Al Hudood, a parody news outlet. Similar to The onionin the USA and Le Gorafi in France, it covers politics and societal issues from a deliberately irreverent angle.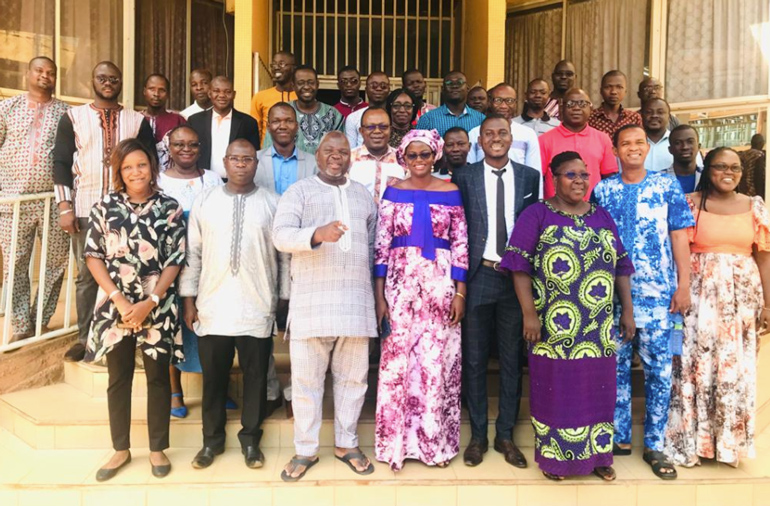 In just a few short years, it has managed to establish itself as a credible alternative newspaper among young people who have lost confidence in the mainstream media since the Arab Spring.
Lo'ai Hazem is a political cartoonist who has worked with Al Hudood in 2015. Since joining the editorial team, he has applied himself to tackling sensitive issues such as corruption, gender equality and governance in the Middle East, without compromising. With the proliferation of fake news on social media, his task has taken on paramount importance.
According to the cartoonist, "we launched the Al Hudood Awards for Arab journalism in 2017 to counter the spread of fake news. This award highlights the worst examples of propaganda found in the Arab media, such as hate speech inciting sectarian hatred and xenophobia. We also have an in-house fact-checking team focused on detecting fake news published in the regional press, and correcting it. This is then published in the print or digital version of our newspaper."
Although the Arab revolutions have helped create fertile ground for the emergence of media outlets like Al Hudood, the newspaper does sometimes cause controversy by publishing certain articles, as Hazem explained:
"We have written a lot about Isis and taboos in Islamic culture, which has led to threats and hate speech being levelled against us. However, our aim is not to use satire to attack the views held by others; instead we use it to put forward our own views in order to open up a dialogue."
We use satire to open up a dialogue.
The satirical nature of Al Hudood makes it easier for it to tackle issues that are seen as sensitive in the region, such as religion or politics, and to circumvent the severe restrictions on freedom of expression that are still in place in Jordan. A degree of freedom is also afforded by its economic model, which is based primarily on partnerships with international and local organisations that share its values, thereby avoiding dependence on the powers that be, which other media outlets must accept, and therefore also avoiding censorship.

Two years ago, Al Hudood decided to take things a step further by training journalists in satire. This consisted of a five-day training course, delivered in partnership with CFI and open to young people eager to discover the basics of satire. Although only available in Jordan for now, the course could be extended to other countries in the Arab world to train a whole new generation of satirical cartoonists.
---
Through the testimonies, portraits of journalists and the human adventures of our series Aswat Jadida ("New Voices", in Arabic), discover ten years of support for media development in the Arab world.