Ibrahima Benjamin Diagne: A digital entrepreneur and polymath
Passionate about literature and journalism, Ibrahima Benjamin Diagne has worked in Senegal in print media, radio and TV. Today, at 45, he specialises in new technologies, coaching young journalists and offering innovative content through his company, Planète Digital Médias. Profiled by Emmanuel de Solère Stintzy.
Curiosity is undoubtedly in his DNA. As a child, I was a real bookworm! I even read the big dictionaries with Latin expressions in them... My father always told me, "you're going to be a journalist!", remembers Ibrahima Benjamin Diagne, a journalist and content producer who is also the founder of Planète Digital Médias in Senegal.
In primary school, and then later at secondary, book lover Ibrahima first turned his pen to poetry: My classmates called me Baudelaire! I wrote about everything I saw. After his baccalaureate, he began studying humanities and law, and then went on to obtain a certificate in political journalism. This was the beginning of a very long list of qualifications: a Master's 1 and 2 in Information Communication (ISC Dakar, then UFR Ingémédia Toulon), a Master's 1 in International Relations (UCAD Dakar) and an International Master's 2 in Media Management (mi2m, ESJ Lille). And, since 2014, Ibrahima Benjamin Diagne has been studying a PhD in Management Science with a Marketing and Communication option at the UGB Saint-Louis of Senegal.
Intellectual and author of the book La guerre des dieux ou l'ombre d'une profession (War of the Gods or the Shadow of a profession) on the relations between media, politics and religion in Senegal, Ibrahima, as a journalist, also always liked being on the ground, especially for the groups Walfadjri and Futurs Médias. Winner of the RFI-Reporters Sans Frontières award 2003, he was nominated ten years later for the CNN African Journalist of the Year award for his report detailing "the suffering of travellers between Dakar and Bamako": Even back then I was trying to get people to understand. And still today I would like to develop solutions journalism.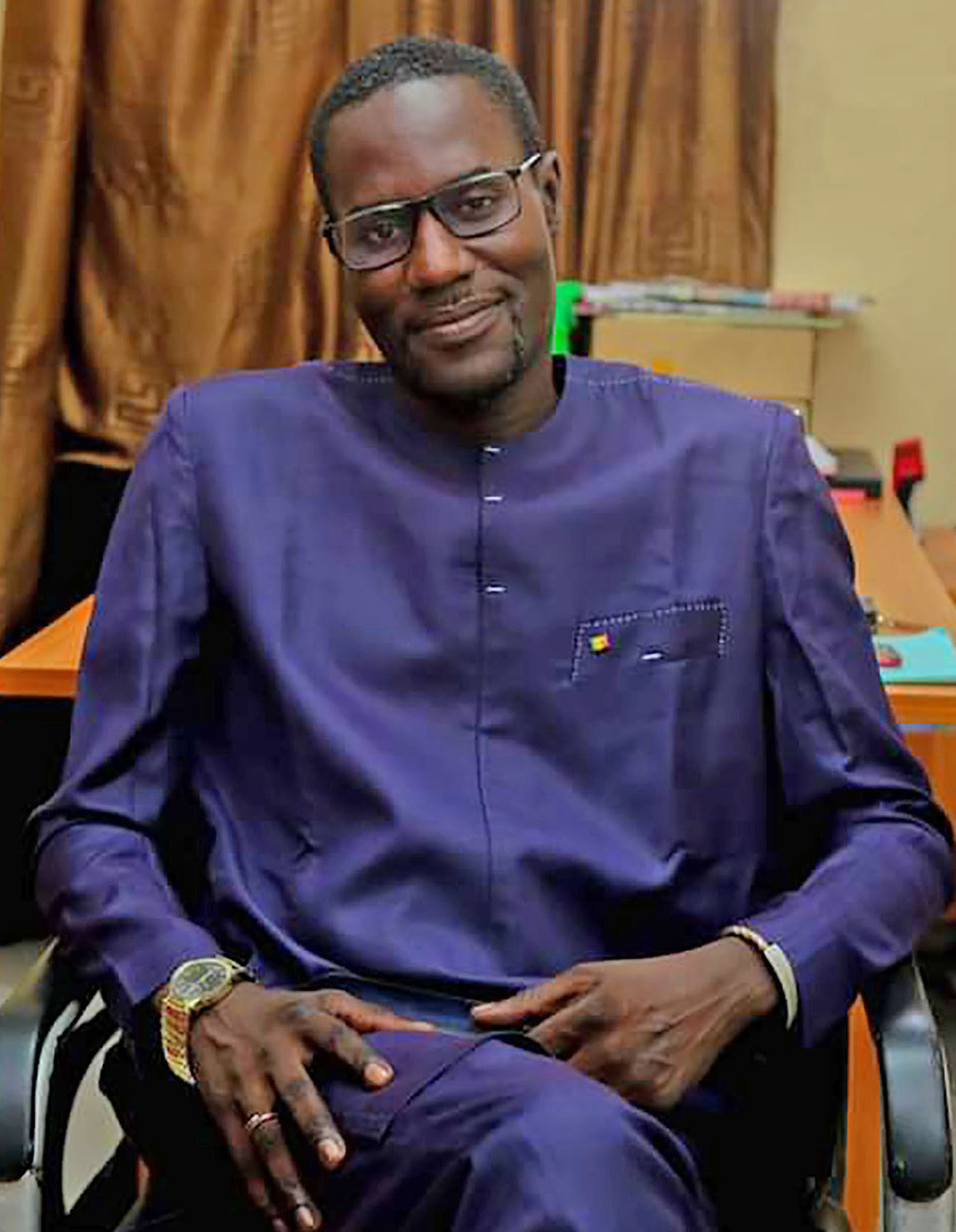 Producer of talent and content
Inspired by this constructive mindset, Ibrahima Benjamin Diagne founded his company, Planète Digital Médias (PDM) in 2017.My mi2m thesis, which was financed with CFI's assistance, focused on Senegalese TV in the face of production challenges. Today, we're coaching ten or so young digital talents. We connect them with seasoned journalists to help them grow and promote their projects. We have another division that offers our customers a digital strategy and innovative content, such as documentaries.
 
In 2020, as part of MediaSahel Covid-19 the CFI project, PDM set up the digital strategy to broadcast ten videos in French and Wolof. "We used all social media, as well as our influencers. Our young designers learnt how to set up a project",summarises Ibrahima, who today defines himself as "a digital entrepreneur". Mick Camara, digital manager and administrator of Planète Digital Médias, goes into more detail: Ibrahima Benjamin Diagne knows how to spot talent, manage a team and share knowledge. What matters to him most is collective success.
The former Secretary General of Walfadjri, Ballé Preira, who got to know Ibrahima there about twenty years ago, is not surprised by his friend's progression: He likes to take on challenges, build projects and deliver innovative content. He does not want to do everyday things. Determined to share his original love of the profession, the boss of PDM is also a teacher at several Senegalese universities: My speciality remains major investigations, because those are the most rounded journalistic genre. You need to research, inform and find the solution. Journalism must serve some purpose!
Based on this conviction, Ibrahima Benjamin Diagne, a digital entrepreneur and polymath, has two film projects on his desk intended for the public good: a featurette on Covid-19 and a short film on undocumented immigration.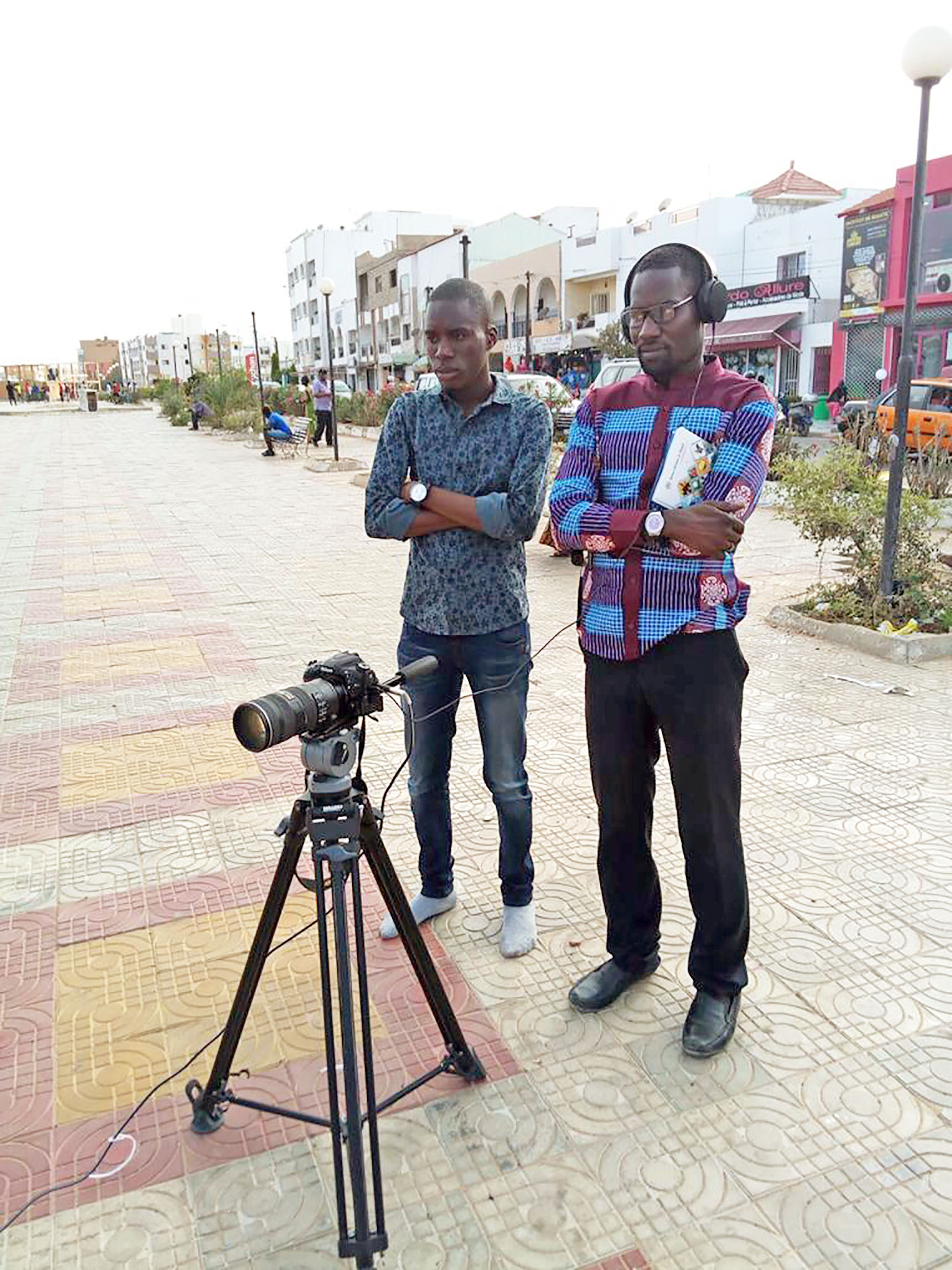 In 10 years...
In the international media battle for content, Senegal has been left behind for the time being... Ibrahima Benjamin Diagne has the energy and capability to become the leading media presence of a pan-African multimedia project benefitting citizens by monitoring public policies, hopes Ballé Preira, former Secretary General ofWalfadjri and a friend of Ibrahima's. Ibrahima seems to work collectively to achieve these goals: In 10 years, I would like to see the nursery that is Planète Digital Médias young talent grow and even become a digital empire with a digital TV channel. I don't want a regular radio-TV-newspaper media empire in Senegal". When it comes to his polymath and digital entrepreneur big brother, El Ousmane Kébé Diagne would like him to "keep being himself and continue to do his work with love, professionalism and humility".